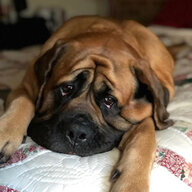 Joined

Dec 9, 2019
Messages

28
Hello Fellow PSers!
Hope everyone is having a fantastic day...
I am considering having a diamond appraised by David Wolf pre purchase to confirm everything on the GIA cert as well as all of the images I received by the seller. I posted the diamond and specs here and several members were kind enough to "bless" the diamond as a strong candidate.
We are purchasing outside of NYC with a recommended PS vendor. It's a big purchase and admittedly, we are being thorough. We would like to get an independent appraisal done on the stone to make sure everything checks out and also confirm there are no transparency issues with this particular diamond which was the one issue in question on my original post.
The only hesitation we have is that David and this vendor know each other as they have both been in the industry for a long time. Would you have any hesitation using David to appraise a diamond in this scenario? I don't feel uncomfortable about it as I know they are both very reputable, but I just wanted to get opinions here before we move forward with an appraisal.
If this doesn't seem to be a great idea, does anyone have any other appraisers in NYC they could recommend?
Thank you in advance