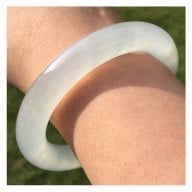 Joined

May 1, 2009
Messages

5,769
This could be another fun option for your 2-stone ring.

After 6 years, my 3.48ct OEC toi et moi engagement ring is here! Before I go into the story, I just wanted to say that I have learned so much from Pricescope. This is a wonderful community and opened my eyes to the not just diamonds, but also beautifully designed jewellery. Thanks to everyone...
Am working with my jeweler on an idea that I have and am fairly excited. Will take quite a while tho…
Icy!!! Wriston is getting backlash for your antics lol!!!!

The updates on the fight for gems is almost as fun as looking at your pics of them!!!!
Ikr… I was like "why you post?"…
Then again I also missed out on various of his goodies in past (that presumably went to his other regulars) so fair is fair lah. That's why I always tell him to bring in more goods.