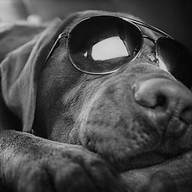 Joined

Apr 23, 2018
Messages

3,554
Really curious what you found out about this setting. I have a girl that is hard to please as well, and from an outsider looking in this seems to fit your bill -- except the price tag. Seems like you should be able to easily shave $1,000 or so by going white gold and eliminating those diamonds on the lower half of the ring. I say this because most settings I've been looking at is always a $600-800 upcharge for platinum, and the side stones have to be worth a few hundred bucks at least.
Either way, it's a beautiful ring and IMO more classy than the two you narrowed it down to. But rings are very subjective.
In regards to the diamond size, as a friend, I'd tell you to NOT get hung up on the size. Focus on the cut, color and clarity. The bigger the stone the more important that clarity will be as you don't want your girl showing off her ring and people seeing crud in it. And if well cut and sparkly, that will more than make up for the other lacking characteristics.
A 1.3 or 1.4ct well cut ring in the right setting will likely impress way more than a mediocore 1.5ct in the wrong or not well done setting. Not to mention, you will have more diamonds being poorly cut to just hit that magical 1.5ct number. Don't buy into the hype.
Get educated and know the value and quality you bring to the table, regardless of the diamond size.