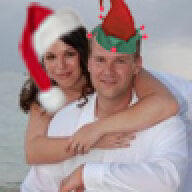 Joined

Jan 8, 2007
Messages

3,962
I feel like I''ve read every single thread regarding cushion cuts on here--including the most recent (long) thread, and yet I still don''t feel like I know a single thing about cushions!

The percentages, angles and everything else just confuse me to death!
I would like to give my boyfriend a "guide" since I know that he is about to start looking, and I figure since cushions are so diverse is there anything I can tell him to stay away from?
I''m looking for a 1.3-1.5ct cushion that is more rectanglar than square. (1.13-1.15 ratio?)
Does anyone know how many mm this should be?
I would like it to look more chunky as opposed to the crushed ice. Is the cushion modified brilliant the facet pattern that gives the crushed ice look? Should he stay away from that?
How low on color can he go? I''ve heard that the lower colors face up more on cushions...but does the same flour rule apply? The reason I ask is because I saw a 1.5 L colored cushion on the diamondsbylauren website and it said with the medium fl. it faced up white. L seems VERY scary to me...even with that fluor.
Anything else I should know? Scary table sizes to stay away from? Girdle thickness recommendations?
Does the cut grade matter as much for cushions as it does for rounds? For instance, this cut grade is labeled as "good" on the
james allen
website, yet it looks pretty good in the pic:
http://www.
jamesallen
.com/diamond.asp?cid=131&item=1020252
And every
whiteflash
cushion cut I''ve ever looked up has only has 1 star. Is this because it''s only a matter of perspective?
And FINALLY...last question, I hope...
Someone in another thread said that a cushion should be at least 1.5cts or else it will just look like a warped round cut from far away. Is this true with the more rectangular cut cushions as well? The reason why I ask is because I doubt my boyfriend will spend more than $5500 on a diamond....$6000 if I''m LUCKY. So, if we can''t afford it, I guess I''ll go for a lower ctw round, but I really want a cushion! The prices on
JA
seem very reasonable, but then again I have no idea if I''m looking at good diamonds or not!
Thank you everyone in advance. I''m going to print out the information you guys give me for my boyfriend to study.