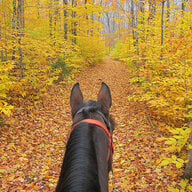 Joined

Jan 20, 2012
Messages

3,301
Ooh good thread!

I've got two on the bubble at the moment.

I wanted something to wear with my grandidierite ring (you know I'm obsessed with having at least two matching pieces to wear together - nothing can be orphaned!). I found a pair of TINY grandidierites and given I then had no budget left I decide to use a few cheapy apatites that I had in my box with them so I could go big. I already have little Paraiba studs which I could wear if I wanted that colour in an everyday size so I decided to go all out cocktail party on these ones. CADs below.

They aren't perfectly symmetrical but that doesn't bother me at all - I like the vintage vibe.

I've also, very nervously, decided to check another item off my wish list - a proper eye catching three stone OEC. I always feel you can get away with bigger bling even in otherwise "non-blingy" situations if it looks like you inherited it LOL!

My budget isn't very big for something of that magnitude so I've had to compromise a lot on clarity and colour.

I've found a set of K colour stones, 2.25ct centre and 0.7ct sides. The centre is an SI2 with plenty of grunge in the diagram on the cert (twining wisps here we come) but appears to be eye clean with a nice facet pattern. But for some reason I'm not picky at all about a bit of hair on old cuts the way I am on moderns.

This is the inspo - classic / basic two tone. I'm not sure yet whether to go for six prongs or eight on the centre. Any views would be much appreciated.
So this is where the party is happening... I want to come to
your
house!
I'm absolutely obsessed with those earrings and can't want to see the result. And the ring... CLASSIC.
David finished with the CAD on my "autumn" ring, but I'm holding off for now, as I'm trying to source some FCD accent stones for my heart diamond. My budget is not allowing both at the moment, unfortunately.
Anyway! As you know, the inner halo will be white diamonds and the outer will be a mixture of fall-colored FCDs. The entire ring will be 18k YG and the leaves will alternate between RG and PLAT. It will either be my dream ring for Sep-Nov or a total Frankenstein. lol We shall see! Thanks for asking.