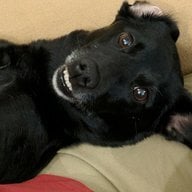 Joined

Sep 1, 2009
Messages

8,968
DH's Dr has redeemed himself. He wanted to see DH officially before doing any paperwork. We did a virtual visit which didn't allow him to run the tests he wanted, but did get him enough information to form a plan and let us know that we could get in despite his symptoms. (Plus assurances that the desk could call his office if they didn't want to let us both through.) That was Wednesday. Thursday we went in person. He agrees DH is very much not well and wants to find out why and see what we can do to help. He poked, prodded, and listened before moving forward with the plan he made after the virtual visit.

EKG is normal.
Spirometer was barely registering no matter how hard DH tried.
Chest x-rays taken.
Blood work to check for inflammation, heart failure markers, and a dozen other things.

A steroid inhaler will be in tomorrow. Going to try that and reevaluate Tuesday. May need to go to oral steroids if that doesn't do the job. Should have test results for everything within the next few days at the latest. Orders to stay off work plus agreement to fill out any forms needed for insurance, HR, etc.

His current thinking is that this may very well have been COVID-19 that is now resolved but left severe lung inflammation behind. He got more specific in medical terms, but I am tired and had too much to really keep all the terms straight.


If this is a routine outcome, then COVID-19 really is nothing to mess with!