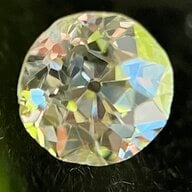 Joined

Dec 16, 2007
Messages

24,476
kennedy|1315423188|3011895 said:

Yes, it is an option for me to drive to the US. I live about 45 minutes from the border, but I also have a newborn. Ugh, I miss the days when I could have stuff shipped to me without such a hassle. I live in BC -- do you pay only HST on jewelry?
Now that the HST has been voted down in the referendum

you will only pay PST and GST... but you get the point. Only provincial taxes. You can drive down with a newborn, how old is your baby? You just have to plan rest stops for feedings. Can you bring along a friend? PLan a "shopping trip" and pick it up!