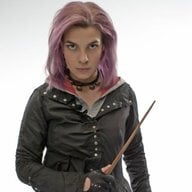 Joined

Dec 27, 2017
Messages

1,176
Agreed! Following! Also I'm embarrassed to say idk what your current ering is.
I'm so sorry I missed it when you asked this question earlier! I hope you saw I posted photos of it above. It's a lovely radiant with trap sides, and will always have much meaning for me, though my style has changed.
Hee hee....I know how this story ends! (But I won't give away the ending!)

And for the record, I think you selected the perfect one for you! Its so interesting to hear about all of our different journeys to our holy grail diamond rings. I'm very excited for you!
Thank you, RWS! And thank you again for all the hand holding through the decision making process. It was truly invaluable!
The 7 EC and the 4 ct Antique Cushion look lovely on you!

Whenever you have time, can you pretty please tell me more about the massive antique cushion?
Thank you! I did like the cushion outline, but was not crazy about these particular stones. As I mentioned earlier, the massive antique cushion was really dead. I suppose it could have been really dirty, but it's hard to imagine that would cause what I observed. A total lack of light play, even in the specialty lighting of the jewelry store. I found where the SA wrote down info for me, and it is: 8.60 carats, N, VS1 (GIA). They had it priced at $129k.
Anyone else feel like this thread should be in SMTB? All the effort to write out this whole process (which is amazing by the way) and then a final reveal, seems so fitting for it to be there.

Anyways, this is by far one of the best threads I've read in a long time. Looking forward to the next post!
Yada, I did end up asking them to move it, and it looks like they did! Thank you for the suggestion. There aren't a lot of other threads like this and I was originally perplexed as to where to put it. And thank you for the compliment!
Wow, what a fascinating journey, especially with the process of custom cutting. Thanks so much for sharing your experience, I had no idea it was this fast paced!
Thank you! I wanted to share as much as possible about the custom cutting experience because right now if you're looking for a stone over 3 carats, you may end up needing to go this way. It's not difficult (at least at
WF
), but everyone enjoys knowing what to expect! I didn't initially realize it was this fast paced, either. It seems that rough markets and the polished market are very different things, and honestly, all of it is fascinating!
Congrats to you! This is going to be amazing! We are from the same area and I think I recognize the two stores you were in before the Tiffany, don't recognize the last one.
Oh, very cool! Yes, if you are from this area I would expect you would recognize those two! The last one is a smaller store, but with an excellent stock. It's a great place to be able to view loose stones. If you are curious which one it was, you're welcome to contact me on the other forum (the one about handbags). I'm N_Tonks over there.
Thank you for posting your journey

@Tonks

, I read the entire thing curled up with a cuppa and some chocolate, and I honestly couldn't be happier

I am so thrilled for you and cannot wait to see the finished piece!
Oh, this warmed my heart. Truly. I was honestly not sure if anyone would want to read this at all, and I am just thrilled that it brought you joy.