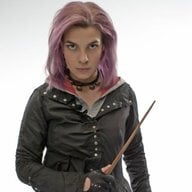 Joined

Dec 27, 2017
Messages

1,302
@Tonks

I'm so glad you linked me to this post! It was so, so helpful (and fun!) to see all of the stones and be able to compare relative size and color. The relative finger coverage really helped show with numbers how a diamond can look so different in size on different fingers. You have lovely hands, and I'm glad you are getting something substantial that gets you the coverage you like. I am excited for you to get your ring so we can see the fruits of your labor! Have you decided for sure on a setting yet?
Oh, I'm so glad it was helpful! Isn't it nuts how different size fingers just do a number on your ability to judge finger coverage? I'm so glad that my finger coverage piece was helpful. It was incredibly helpful to me.
As for setting, I'm going to have
WF
put it an a U113 (so a classic Tiffany look). I don't know if I will leave it there forever—but I wanted to try it. My other reason for going this route is that I'm having kind of a big surgery in July, and I really wanted to have the ring to enjoy prior to that, and during recovery. If I go the custom route I doubt I'd have the new sparkly in time to help with pre-op distraction and post-op pain.