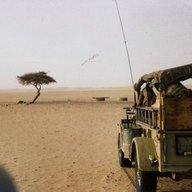 Joined

Dec 28, 2018
Messages

100
This is the style ring she asked for, reverse tapered shank.

https://www.bluenile.com/uk/build-your-own-ring/tapered-diamond-14k-white-gold-engagement-ring-setting_23192?elem=img&track=product&vtype=sample

I think the online rendering makes it looks bulkier than I'd expect at 2.1 mm, which makes me think that is the narrowest dimension - not the widest. I think that will overwhelm this lovely diamond.

I was able to find a few photos of some IRL BN settings (not me or my hands)

Classic 6 prong, .6 diamond, size 8 finger

Petite Nouveau .64 carat, guessing around a size 4 finger
Thank you both very much for the help; you are incredibly kind!
So the problem I would have with the tapered one, is the fact the diamond looks so small in it. Assuming the photos are showing the diamond I have chosen, I get this for the cathedral style: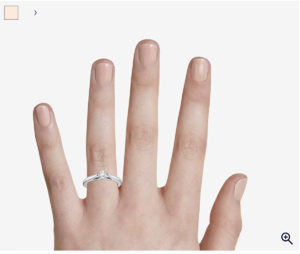 Whereas, the east-west solitaire style I looked at, seems to make the diamond look bigger.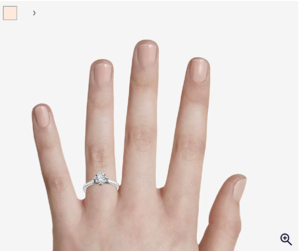 Or am I wrong assuming this? Have no clue about settings and diamonds or whatsoever, so all corrections are welcome!