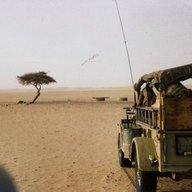 Joined

Dec 28, 2018
Messages

100
Hello there,
Newbie here, who needs help.
1) I was in Antwerp today to check out diamonds myself. I noticed interesting things. A diamond 0.8 cut that had a price tag of 4.460 Euro was "suddenly" 1600 Euros and "only for you, my friend". This was the moment where bells began to ring. Because, even though he said that the diamond was GIA certified, I found that too good to be true.
My first question:
can they scam with those certificates? So, I guess I should not believe them directly, even though there is a certificate from GIA or IGI they can show?
2) As I had the feeling I was getting scammed in Antwerp (not only in that particular store, but I had that idea for 80% of the stores) and the fact that I can't find a genuine guide that lists the best diamond stores there, I want to give internet a try...
The problem; I don't know if I should trust the internet! So, I saw some deals on
Blue Nile and James Allen
which got my attention.
My other questions:
Can I trust James Allen and Blue Nile? Are they reliable and trustworthy? Do you really get the diamond you choose online?
If the answer is yes, would it be a smart move to only buy the diamond itself and buy the setting in Antwerp? Reason I am asking that, is because the setting on these sites were quite expensive.
An example of what I liked:
https://www.bluenile.com/nl/build-your-own-ring/diamond-details/LD10879994?refTab=DIAMONDS&track=viewDiamondDetails&action=newTab
0.61- Carat Round Diamond, SI2, E....
Price: 1338 Euro.
What do you guys think? Is it reasonable? Is it a fair price or should I look further?
Another option:
0.70, e color, S12..
1341 Euro.
I don't get why the difference is just 3 Euros while the color and cut are the same.... but the carat is much bigger!
Can you help me?