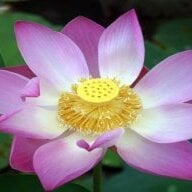 Joined

Apr 4, 2008
Messages

3,016
Thanks to
IDJ
, I have the most beautiful diamond in the world (to me!)

DH wanted to give me a special mommy treat from
IDJ
after a particularly rough week chasing little M! But the problem was, I couldn't find a thing I wanted - even in the sea of gorgeous bling! I think, like Phoenix, I have all of my staple pieces already! So before I pulled the trigger on a lovely wide pave ring, I casually asked, "Should I upgrade?"
Bam! Yekutiel says, "Well, there IS this amazing stone that was just 'born' a day or two ago that is going to get snapped up immediately." Before I could blink, he had the brand new GIA cert in front of me talking angles and how amazing the stone was for an SI2 - eyeclean! No black anywhere! A tiny feather in the pav that could be covered by a prong! OMG, how my eyes popped!
I think I may have blinked once more and it was in front of my eyes. Sparkling. Going crazy. Most beautiful stone I had ever seen. Huge. Like a marble of glowing crystal. Magical. I was spellbound!
Initially, I had always thought I might go for 3.25 carats or so. But Yekutiel said, "No, no...Bliss, I know you. When you upgrade... you UP-GRADE!" I didn't know what he meant until I saw the huge size difference. Here was a stone to squash DSS forever!!! The DSS-terminator! I had always thought 3.5 carat RBs bordered on too large but this one's beauty just made the size seem perfect in my eyes.
Now, how to convince DH? The stone he had bought for me at age 27... the beautiful 2.7 RB that I had worn and loved. Well, upon inspection we found out that I had chipped it and so that made it super easy in the end!
IDJ
is, as always, phenomenal. Yekutiel even had Mr. Vatche customize the enhancer so that the 1.06 each side stones would fit to make it a three stone whenever the mood strikes. I must admit, however, that I prefer the diamond to be a solitaire. It makes me feel romantic and engaged. I also like to wear a wedding band on the other hand. I don't think there will be any question that I'm taken with this ring!

Anyway, I am an old married woman so I don't feel that I have to wear a set on my left hand any longer! I like to mix it up!
I am SO sorry to all of you lovely lovely friends for waiting so long - these pics have been a long time coming. I am so sorry! Being a mom to a toddler is more work than I ever imagined! The moment I sit at my laptop, my adorable monkey climbs onto my lap and bangs away. It sure makes posting impossible! They're all end up like W$)(SDFKLGSFGD+#()$W#*!!!!
Hugs to all! I hope you enjoy! All taken with my camera phone! Sorry, no DSLR pics this time!