By
Erika Winters
Award-winning jewelry company, Yael Designs, has launched its new Serendipity Collection featuring rose-cut emeralds and emerald slices in statement necklaces, earrings, and cocktail rings for fall 2013. The collection was inspired by Yael Designs CEO Yehouda Saketkhou's trip to Colombia two years ago, where he explored the country's emerald and gold museums. After that trip, Saketkhou searched for high-quality emeralds that could be faceted into rose cuts and slices for a new collection.
"I was about to give up my search when Pantone announced emerald as the color of 2013," said Saketkhou. "And right then, I suddenly came across my emerald source. It was so serendipitous that we immediately knew how to name this collection."
Serendipity plays on the emeralds' unique shapes with pavé-diamond detail in 18k white and yellow gold. The rose-cut emeralds highlight both contemporary and vintage-inspired designs, while the slices, including playful trapiche emeralds, deliver an organic elegance for everyday wear.
"We wanted to bring emerald slice jewelry to luxury buyers looking to add this beautiful, high fashion stone to their collections," said Saketkhou.
The Serendipity Collection, which starts at $3,000, launched at JCK 2013 last June.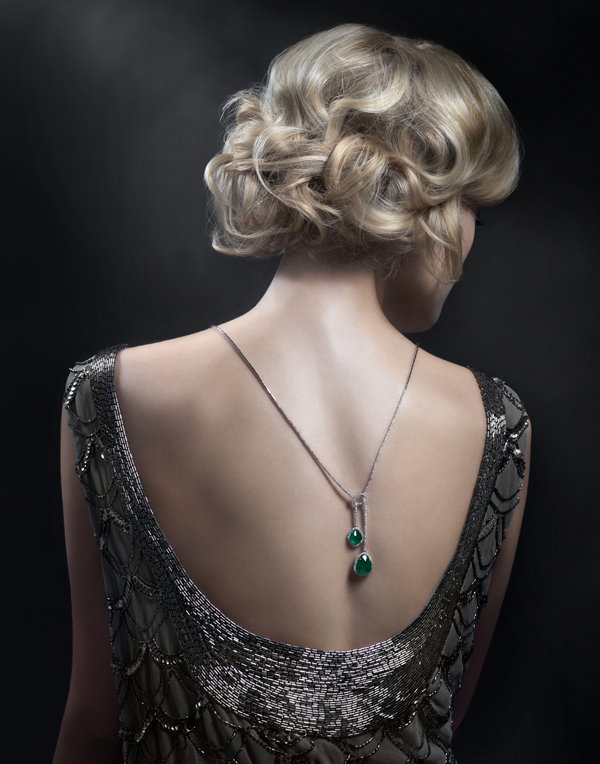 Image: Kristina Varaksina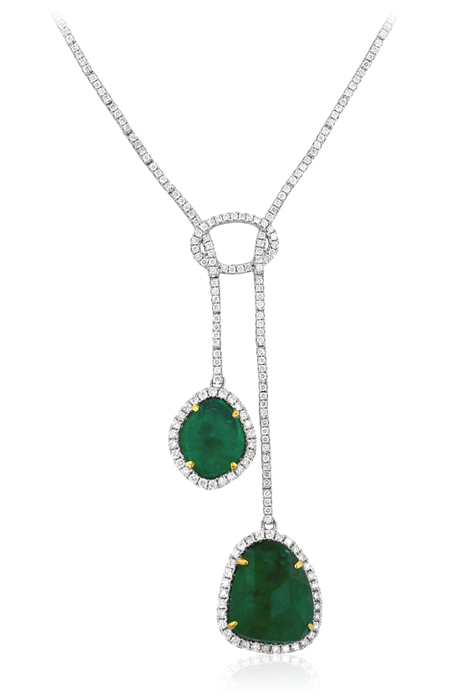 Rose-cut emerald and diamond necklace with 10.93 carats of emeralds and 2.06 carats of diamonds in 18k white and yellow gold • Shown as a "backlace" (top)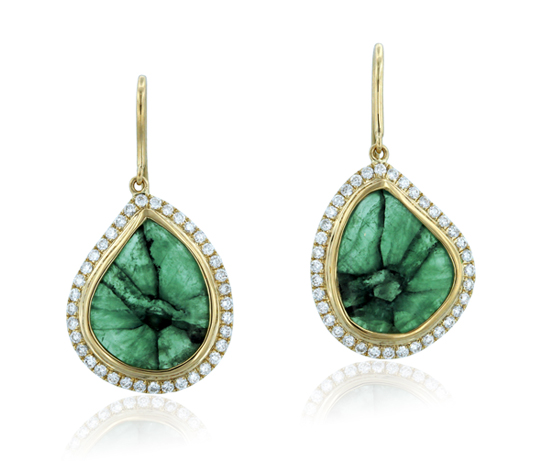 Earrings with diamonds and sliced trapiche emeralds in 18k yellow gold • Trapiche emeralds are unique Colombian gems that display rays that extend from the stone's center.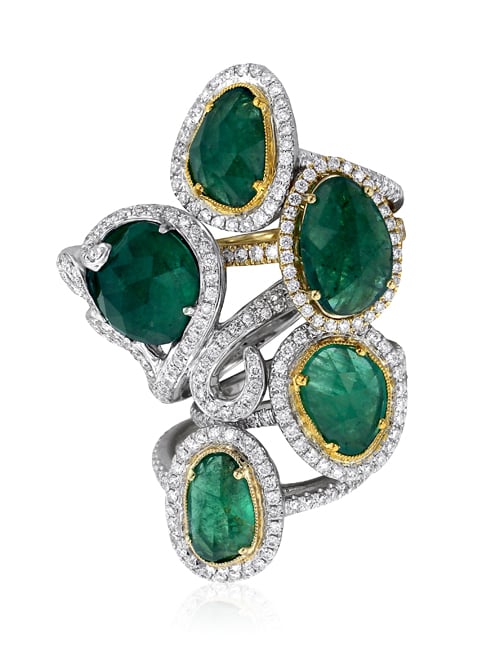 Rose-cut emerald and diamond rings from Yael's Serendipity Collection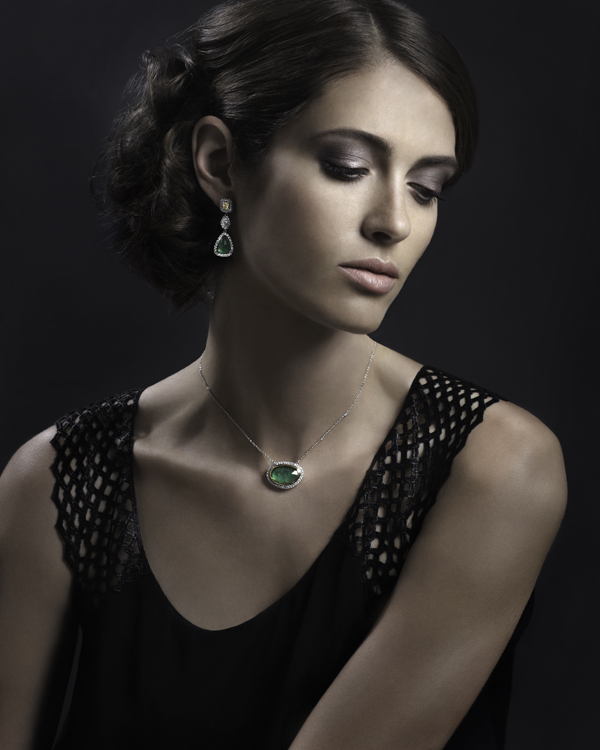 Image: Kristina Varaksina
Rose-cut emerald and diamond necklace and rose-cut emerald earrings with yellow and white diamonds
Images courtesy of Yael Designs.
More on Yael Designs:
JCK 2012 Designer Spotlight: Yael Designs
Top 3 Engagement Ring Styles from Yael Designs