By
Erika Winters
If you need a dose of ocean blue during these dog days of summer, Mimi So's ZoZo collection will cool you with a striking array of boulder opals. These vivid-blue jewels are perfect for summer dressing. When many people are reaching for turquoise, So's boulder opals stand apart. Their stunning play of colors mimics some of the world's most gorgeous bodies of water.
Mimi So works with the gems' natural shapes to create an organic marriage of stone and metal. Her 18k yellow gold rings and pendant are set with larger opals to make a striking statement that can be dressed up or down for an easy summer elegance. And So's playful opal charm bracelet introduces tourmalines and aquamarines for a look that's both classic and fresh. A double-strand handmade necklace delivers a kaleidoscope of gems in blue, green, and purple along with 18k gold. All pieces are one-of-a-kind and inspired by the natural beauty of the Italian Riviera.
"Opals are one of my favorite precious stones to work with. Each stone has their own story and beauty. The color draws you in, and you feel like you are sitting in the middle of the Mediterranean Sea," said Mimi So.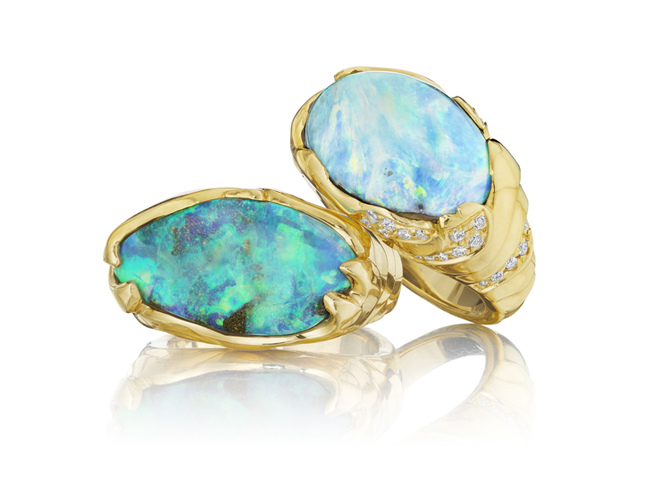 ZoZo boulder opal rings (6.8-carat opal, left • 9.1-carat opal with diamonds, right) in 18k gold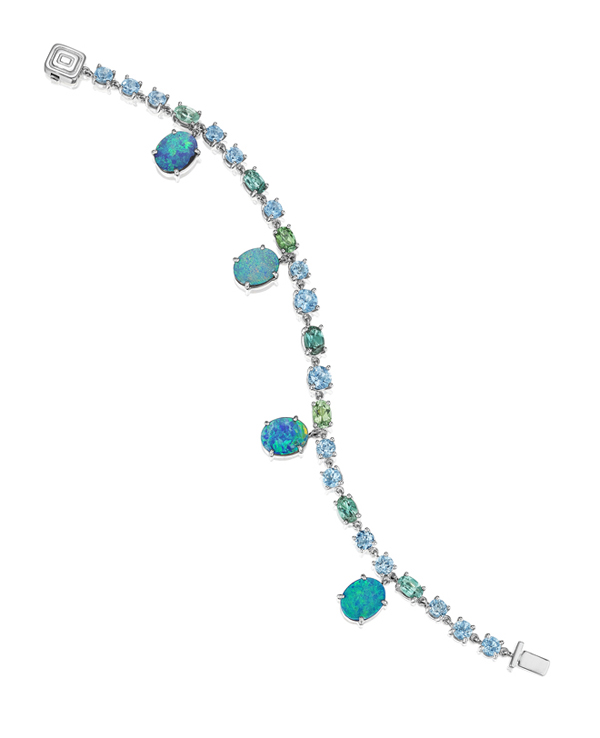 ZoZo aquamarine and tourmaline bracelet with opal charms in 18k white gold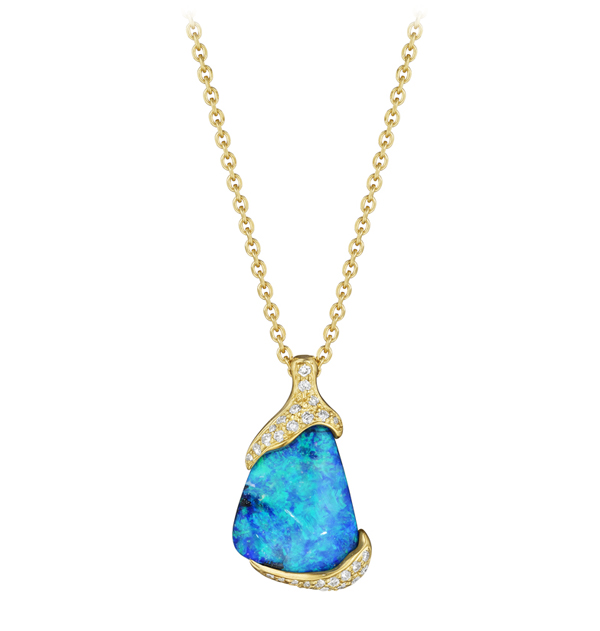 ZoZo 5.2-carat boulder opal and diamond necklace in 18k yellow gold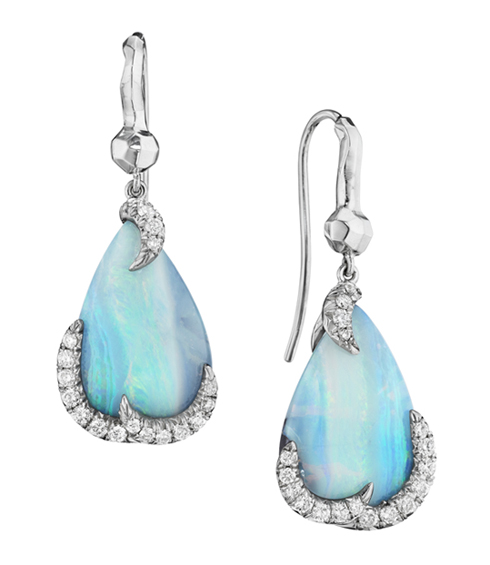 ZoZo earrings with 10.5 ct. tw. boulder opals and diamonds in 18k white gold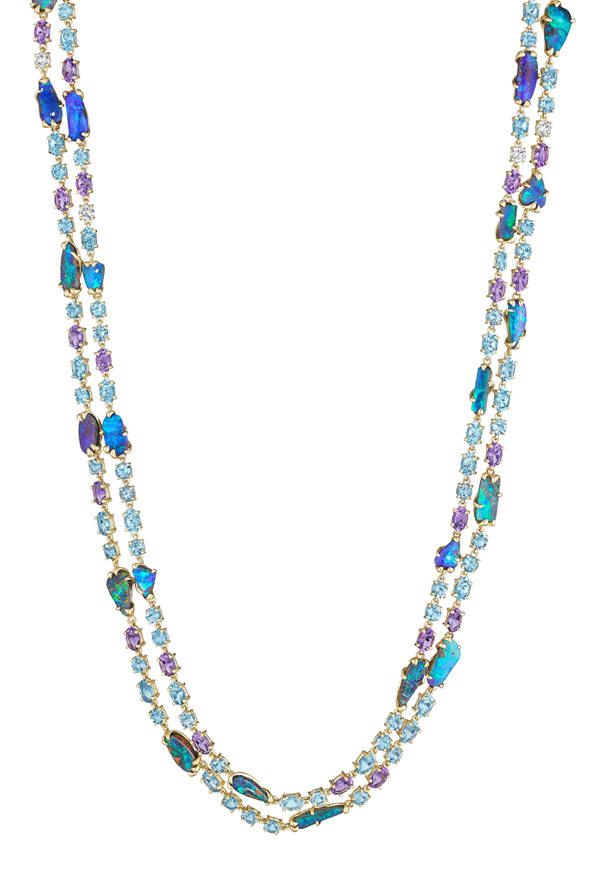 ZoZo handmade necklace with 34.77 ct. tw. boulder opals, 1.94 ct. tw. diamonds, 10.76 ct. tw. aquamarines, 15.52 ct. tw. blue topaz, and 10.50 ct. tw. amethysts in 18k yellow gold
Images courtesy of Mimi So.
Related Blog Topics:
Top 3 Engagement Ring Styles from Mimi So

Mother's Day Gift Guide: Couture Jesi pinky ring by Mimi So