This week we are featuring the top 3 engagement ring styles from Yael Designs, an award-winning jewelry design company headquartered in downtown San Francisco. Yael creates an array of jewelry styles featuring rare, colored gemstones and diamonds. Yael shared their top 3 styles from the Novelique bridal collection, including two halo-style rings and a classic pavé diamond solitaire.
Yael Designs CEO Yehouda Saketkhou describes what he loves about designing engagement rings:
I love to design beautiful engagement rings, because they are a symbol that bring two people together. I love to be a part of the sacred union in such a creative way.
Top 3 engagement ring styles from Yael Designs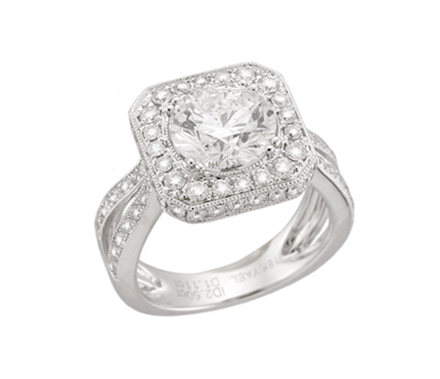 Novelique pavé halo diamond engagement ring in 18k white gold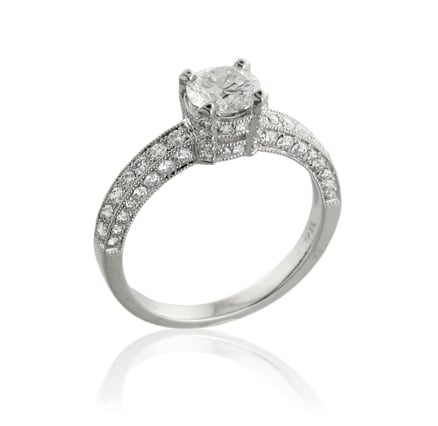 Novelique solitaire diamond engagement ring in 18k white gold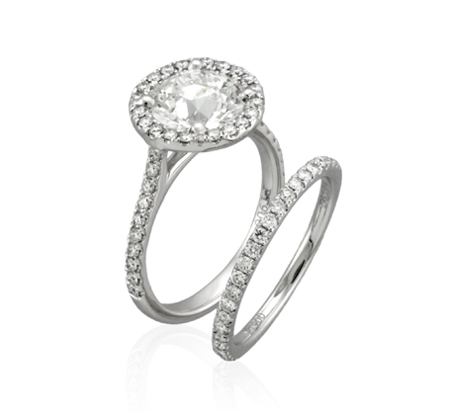 Novelique pavé halo diamond engagement ring in platinum
Related Topics:
Bold Jewelry Collections from Yael Designs

Yael Designs Launches Lyra Collection for JCK 2012