Jewelers Share Their Top 3 Most Popular Engagement Rings
This week we are featuring the top 3 engagement ring styles from Diamonds by Lauren, a retailer known for its fancy-colored diamond jewelry. The company is now also offering a branded line of yellow antique-style cushion-cut diamonds and a selection of ideal-cut diamonds from Crafted by Infinity. DBL's top 3 styles include custom halo, solitaire, and classic 3-stone diamond rings.
Diamonds by Lauren president David Friedlander shares what he loves about creating engagement rings.
I find that my job is an incredibly important one, but thankfully nothing like a doctor's job. Although it's important, it's one of those things you don't do all the time, and it's really fun. You see, people are very much invested in their engagement rings, so I place a lot of importance on making sure that we can fulfill their dreams and desires. When we get a letter, sometimes with pictures, showing our client placing the ring on his fiancée's finger, a chill goes down my spine. That's probably my favorite part.
Top 3 most popular engagement ring styles from Diamonds by Lauren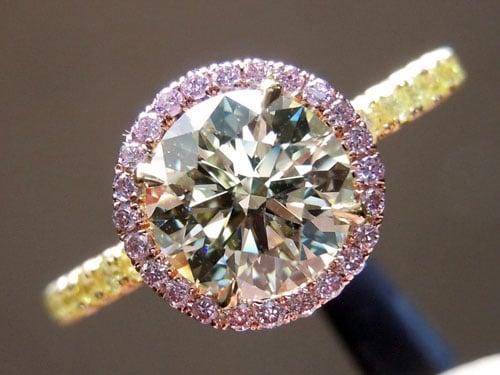 "Uber" Custom Halo engagement ring shown with 1-carat Crafted by Infinity diamond with pink and yellow diamonds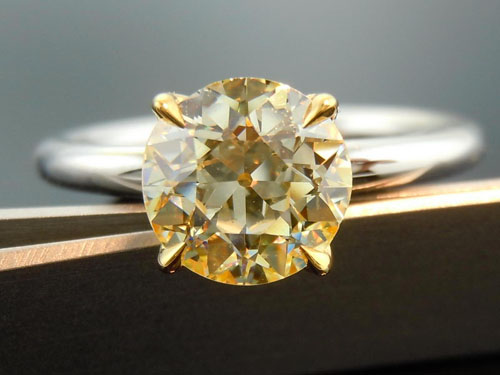 "Uber" Flower Solitaire engagement ring shown with U-V color old European cut diamond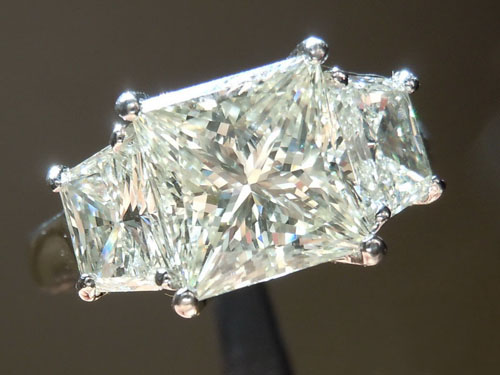 Classic 3-stone engagement ring with princess-cut and trapezoid-shaped side stones
Related Pricescope Forum Topics:
Enerchi's awesome DBL adventure! Yummy FCDs!
Show us your Diamonds by Lauren pieces!