By Erika W.
Yael Designs has launched the Lyra Collection, which will be showcased at JCK 2012. The cosmos-inspired line features bold colored gemstones, including morganites, tourmalines, and opals, wrapped in pavé diamond threads in 18k rose and white gold.
"The colors and mystery of the cosmos are reflected in the gemstones we find in the depths of our planet," said Yael Designs' CEO Yehouda Saketkhou. "That is why we named this new collection after Lyra, a small constellation featuring one of the sky's brightest stars."
Yael worked closely with fans on social media to get feedback on the collection of cocktail rings, earrings, and pendants for the summer 2012 launch. The line will make its first full appearance at JCK, though two fire opal rings have already received 2012 AGTA Spectrum and JCK Jewelers' Choice awards.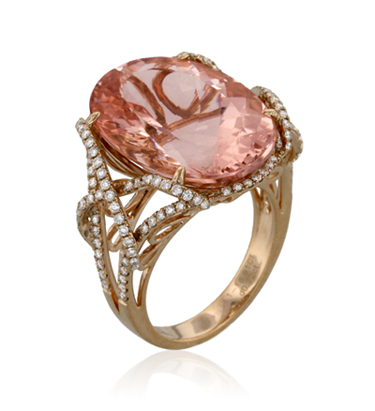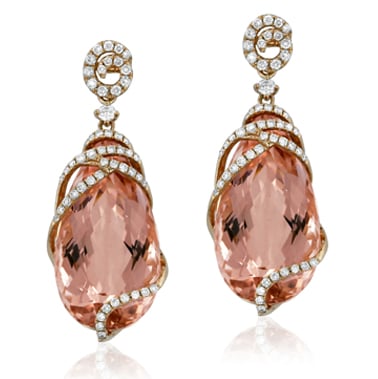 16.91ct morganite and diamond ring and 18.75-ctw morganite and diamond earrings, both in 18k rose gold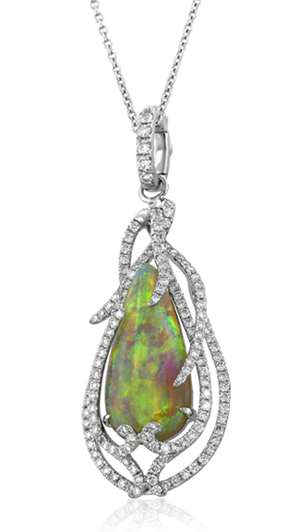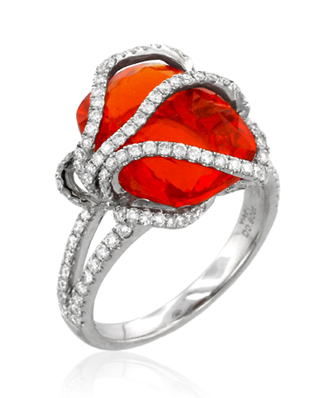 5.91ct opal and diamond pendant in 18k white gold and 2012 AGTA Spectrum Award winning 5.49ct fire opal ring in 18k white gold
Related Topics:
Giving Back – Leone Collection Launch


2012 AGTA Spectrum Award Winners Announced