Rio Tinto Diamonds announced the winners of its Global Design Competition. Nine winners were selected from a reported record number of entries from the US, Canada, Australia, India, China and Hong Kong. The entrants submitted jewelry designs for the four categories of Champagne, Silvermist, Canadian Diamonds, and Sustainable Jewelry.
"I was extremely impressed with how each of the designers interpreted the challenge and
came up with unique and beautiful jewelry pieces that highlight the use of Rio Tinto's
diverse diamonds portfolio," said jewelry judge and style editor, Michael O'Connor.
The nine winning designers will have opportunities for exposure within the US jewelry industry, including a showcase of the winning designs at the 2012 Academy Awards.
Rio Tinto's Global Design Competition Winners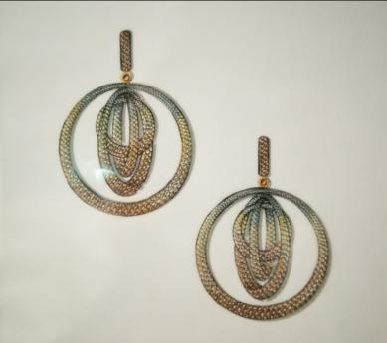 Champagne Diamonds Master Craftsman – Nejal Rajesh Mehta – India
"The World of Champagne" earrings feature pave set champagne diamonds in a captivating
gradient of color.
Champagne Diamonds Rising Star – Stacey Lindsell – Australia
Sturt's Desert Rose" bracelet featuring champagne diamonds tapering in color and pave
set in petals to enhance the form and reflect the rich and natural colors of the earth. It is
set in 18K white gold with white diamonds to accent the flowers.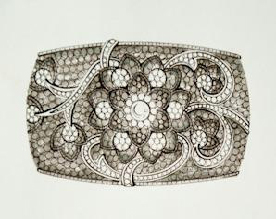 Silvermist Diamonds™ Master Craftsman – Joseph Weinreich – US
The "Nature's Beauty" flower cuff is encrusted in Silvermist Diamonds™, symbolizing this
gift from Mother Nature and featuring a pearl in its centre.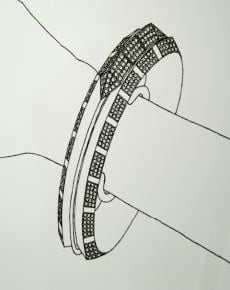 Silvermist Diamonds™ Master Craftsman – Dean Walker – Australia
The "Silvermist
Express" bangle was inspired by a desire to create something that will inspire hope. This
18K white gold bangle appears to float around the wrist of the wearer. The "train",
adorned with striking Silvermist diamonds, moves on its track also made with Silvermist
diamonds.
Silvermist Diamonds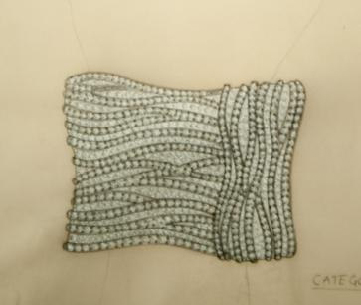 Silvermist Diamonds™ Rising Star – Vijayshree Sovani – India
This Silvermist Diamond™ bracelet is inspired by the ripples in desert sand as well as the
winds of time. It is set in white gold with black rhodium accents.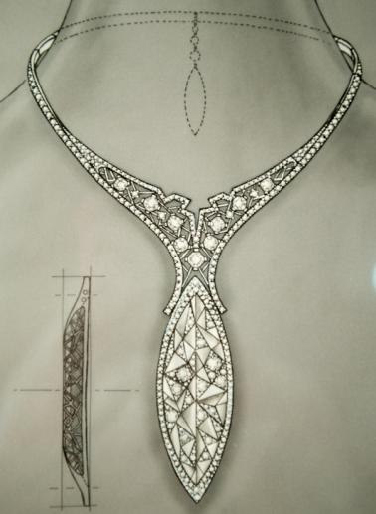 Canadian Diamonds Master Craftsman – Reena Ahluwalia – Canada
The "Canoe" Canadian Diamond necklace is inspired by the poetic image of a magical
Canadian landscape- a canoe in an icy, crystalline frozen lake. The Canoe is known as a
carrier of Canadian myths, a symbol that represents voyage, discovery, harmony with
nature, and courage.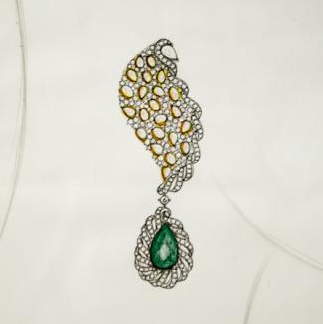 Canadian Diamonds Rising Star – Michelle Buxani, Temptations – Hong Kong
"Rain Dance" earrings featuring Canadian Diamonds are set in white gold with yellow
gold accents. This design was inspired by the sun shining through the clouds after rain,
with rays of light hitting the water.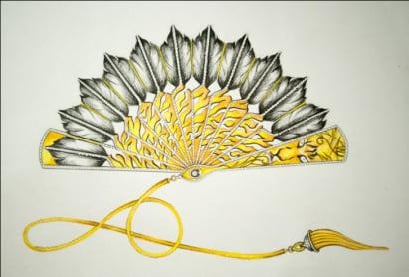 Sustainable Jewelry Master Craftsman – Nadia Neuman – Australia
The "Tyger, Tyger" fan melds together functionality and luxury all from a sustainable
perspective. In addition to using 100% sustainable materials in the design, the Tiger
motif represents nature as an endangered creature and reminds its user of the need to
care for the earth.
Sustainable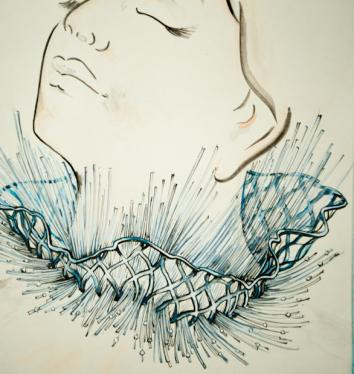 Sustainable Jewelry Rising Star – V. Saravanan – India
"The Creator" necklace is a true homage to nature. Utilizing recycled materials such as
plastic toothpaste tubes and mixing in the natural beauty of Silvermist Diamonds™, this
design uses a mesh design to remind people to protect the earth and nature and find
ways to recycle plastic materials.
Images courtesy of Rio Tinto Diamonds
Related topics:
2012 AGTA Spectrum Award Winners Announced

Reena Ahluwalia, designer of Royal Asscher's Shining Stars collection