PS Welcome - YouTube
All about PriceScope
Mon, 18 Jun 2012
Bold Jewelry Collections from Yael Designs
H1:
Bold Jewelry Collections from Yael Designs
By
Erika Winters
JCK 2012 Designer Spotlight: Yael Designs
Yael Designs invited us to view the company's new Lyra Collection, which launched at JCK Luxury 2012. We were struck by the grandeur of these cosmos-inspired jewelry pieces, which feature natural, untreated gemstones wrapped in ribbons of pavé diamonds. And, as gemstone details were revealed, we were equally struck by the rarity and beauty of the stones themselves. How often do you get to see a 23.75-carat untreated Brazilian blue topaz? "Very, very rarely," said company designer and founder, Yehouda Saketkhou, who shared many pieces from the Lyra Collection and much, much more...

The sheer variety produced by this award-winning San Francisco jewelry house is staggering: Collections range from classic diamond bridal rings to one-of-a-kind and custom jewelry. Color is a major component to Yael's collections, including fancy colored diamonds as well as fire opals, morganites, spessartite and tsavorite garnets, and tanzanites. Enjoy Yael Designs from JCK Luxury 2012.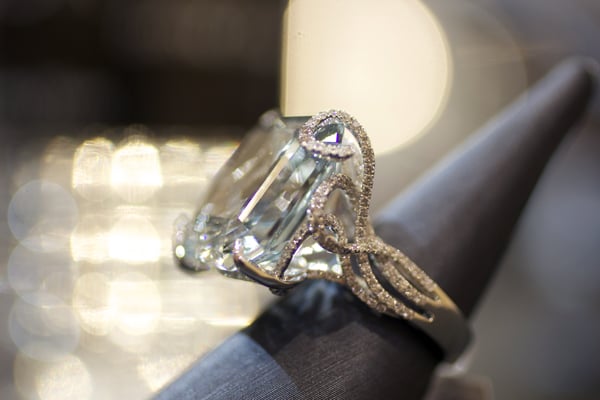 Lyra Collection: 23.75-carat natural, untreated Brazilian blue topaz and diamond ring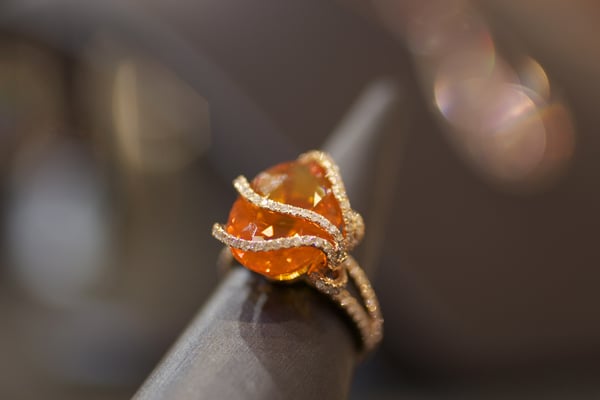 Lyra Collection: 6.06-carat fire opal and diamond ring in 18k rose gold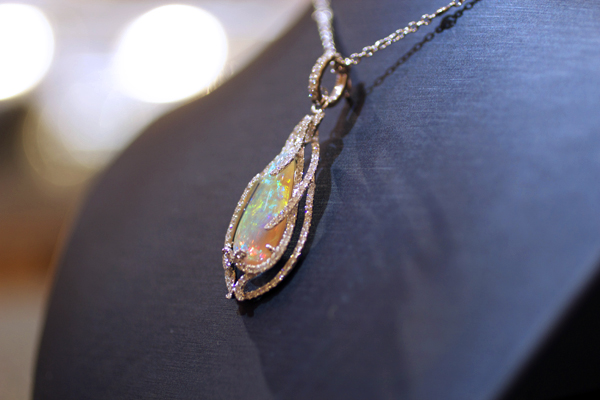 Lyra Collection: 5.91-carat opal and diamond pendant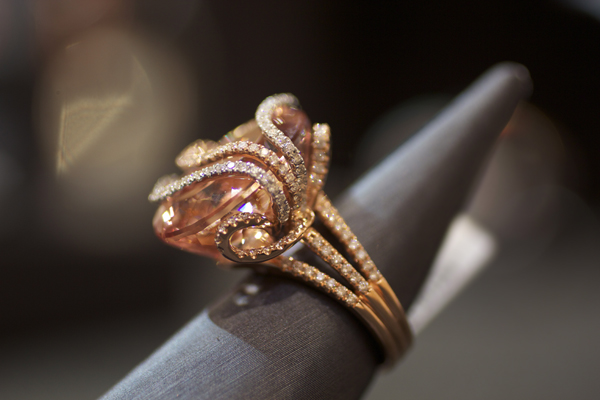 Lyra Collection: 25.73-carat morganite and diamond ring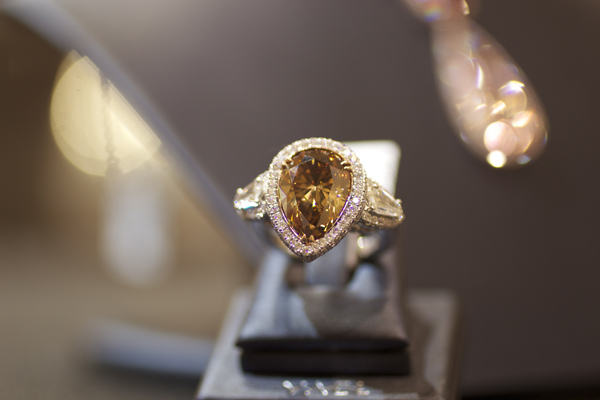 6.33-carat fancy deep brown diamond ring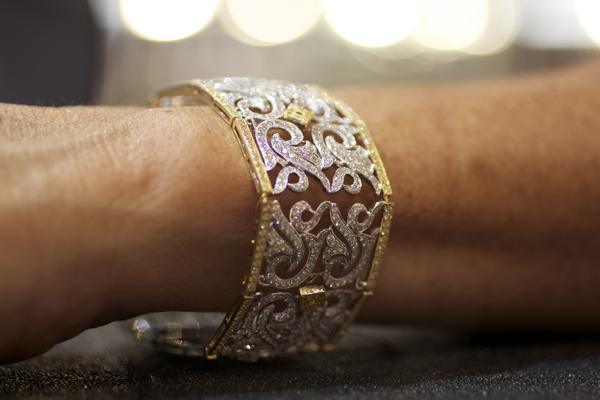 Bracelet with 2.52 carats of yellow and 8.41 carats of colorless diamonds in 18k yellow and white gold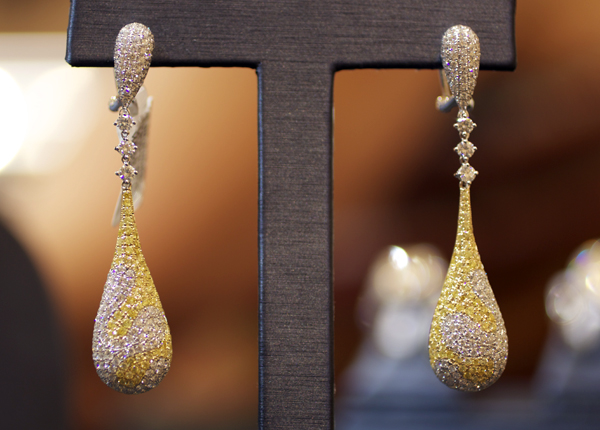 Pavé diamond earrings set with over 1,000 yellow and colorless diamonds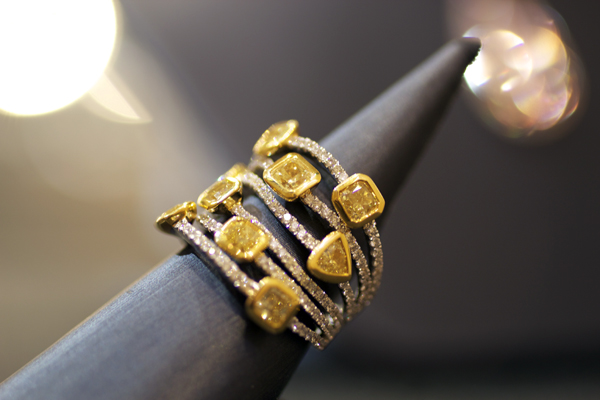 Ring with 3.66 carats of bezel-set fancy yellow diamonds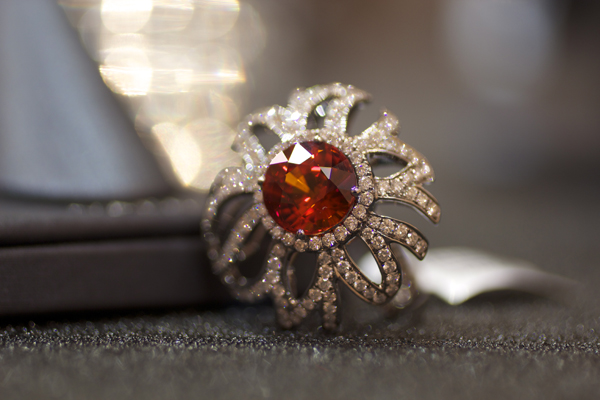 5.34-carat spessartite garnet and diamond cocktail ring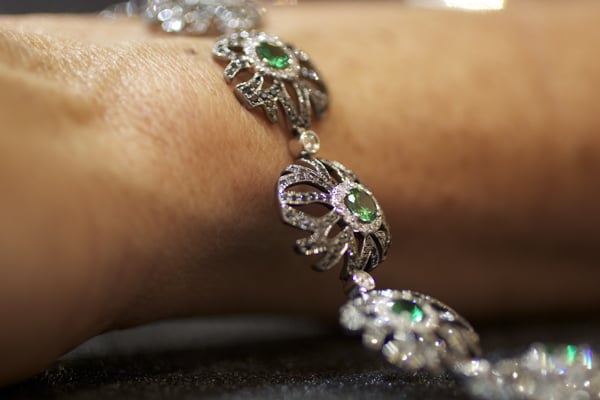 Bracelet with 4.02 carats of tsavorite garnets, 3.84 carats of black diamonds, and 1.50 carats of colorless diamonds
Share and discuss Yael Designs on the Forum