PS Welcome - YouTube
All about PriceScope
Tue, 10 Sep 2013
Six Splendid Sapphire Engagement Rings for September
H1:
Six Splendid Sapphire Engagement Rings for September
By
Erika Winters
While diamond solitaires continue to reign supreme, sapphires have long been favored for one of the most sentimental of all jewelry occasions, the engagement ring. And though Kate Middleton's (formerly Diana's) ring from Prince William sparked wild interest in sapphires a few years ago, this old-school gem will always remain a top choice for brides-to-be.

More women are involved in the engagement ring purchase than ever before, and that means more women are thinking outside-of-the-ring-box when it comes to styles. While some will always gravitate towards classic looks--which abound in the marketplace--there are others who abide by a new tenet: there are no rules when it comes to engagement rings. And since sapphires are found in an array of colors and are also very durable gems, this month's birthstone is great option for those who desire something a bit different. So with that in mind, here are a few stunning (both unique and classic) engagement rings set with sapphires for September.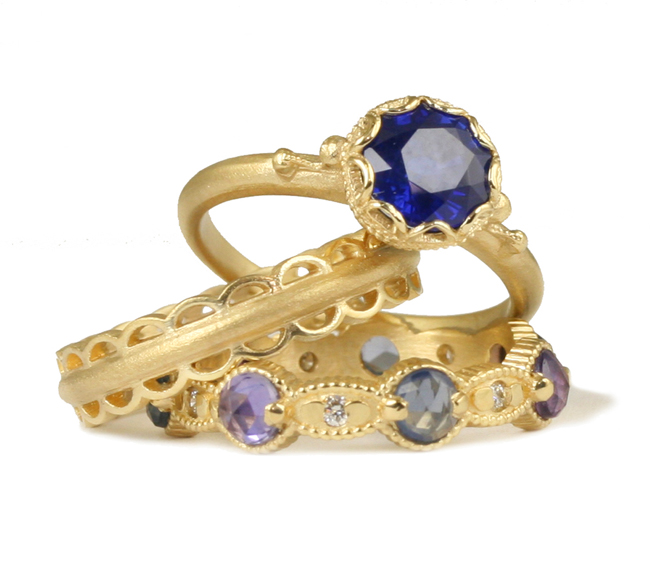 Modern Romance: 18k gold scalloped engagement ring with blue sapphire • Priss 18k gold band • Ribbed rose-cut sapphire and diamond ring • By Megan Thorne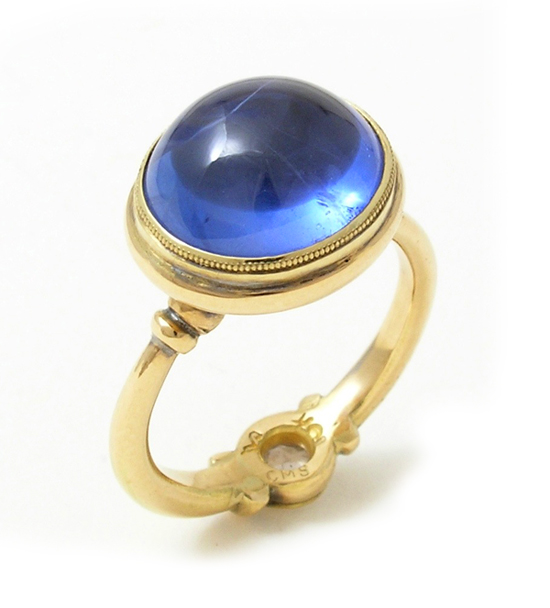 Classical Cabochon: 9.12-carat unheated oval cabochon sapphire with .21-carat rose-cut diamond • By Caleb Meyer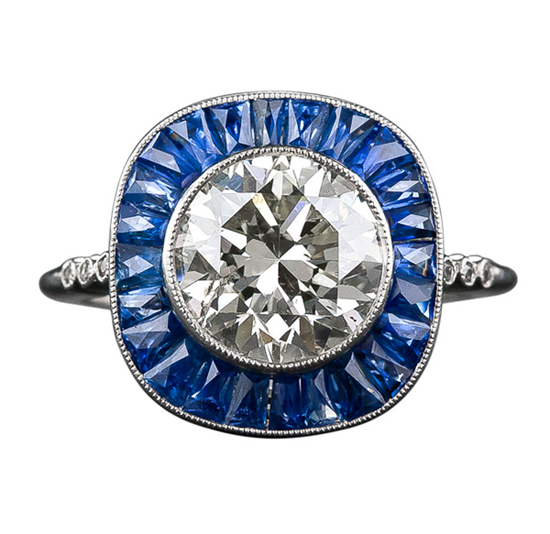 Art Deco Inspired: 2.86-carat round diamond surrounded by sapphires in platinum • By Lang Antiques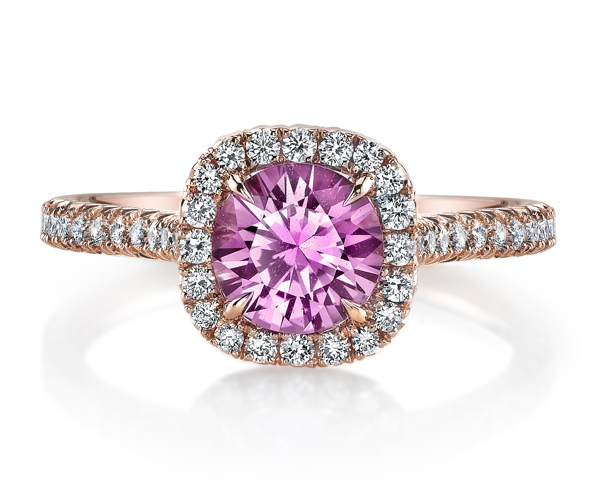 Classic Pink: .88-carat pink sapphire in 18k rose gold with pavé-set diamonds • By Omi Privé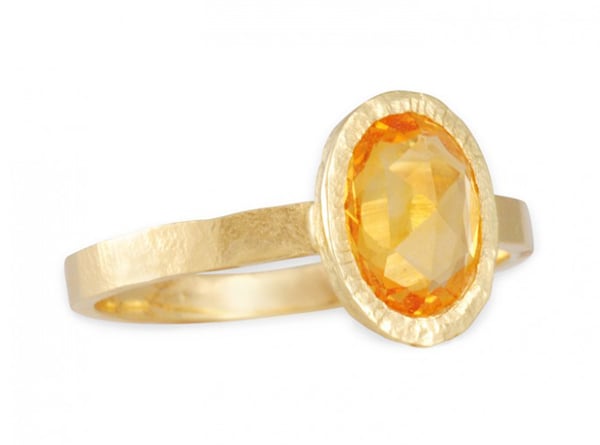 Rose-Cut Simplicity: Recycled 18k gold ring with rose-cut orange sapphire • By Jennifer Dawes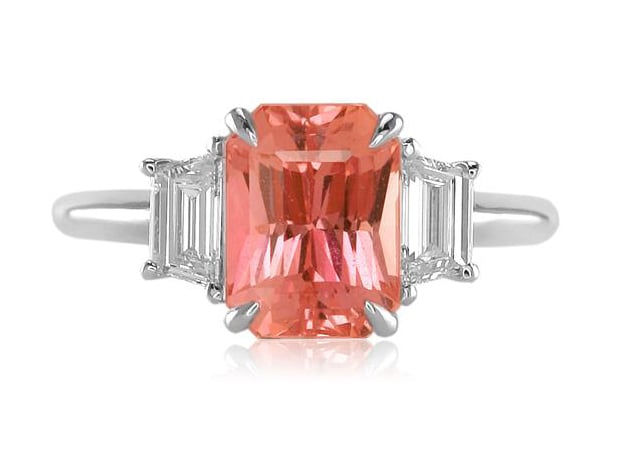 Sunset Infused: 3.24-carat pinkish-orange sapphire set in a three-stone ring with trapezoid-shaped diamonds • By The Natural Sapphire Company
Related topics:

Omi Privé: Handmade Jewels in Color

Bonhams to Offer a 43.16-carat Sapphire and Diamond Ring

Jewel of the Week - Victor Canera Sapphire Trilogy Halo Ring