By
Erika Winters
When I attend jewelry market week to cover the shows for our blog, my focus is on the latest in design, trends, and the incredible jewels at shows like JCK and Couture. (We will be sharing our designer coverage throughout the next month, so stay tuned for more!) And while the glittering array has us seeing stars, it's the people who work tirelessly to support and promote this industry who are the true jewels. And one of these people has stunned us with a hilarious and heartfelt blog series on the Vegas shows–our colleague, friend, and jewelry industry veteran, Barbara Palumbo.
Ms. Palumbo, who is the director of business development (U.S. South) for designer jewelry brand Gumuchian, launched the jewelry blog Adornmentality.com in August 2013. Her blog delivers a rare combination of gut-wrenching honesty and belly-laugh humor paired with Palumbo's vast professional expertise and keen eye for jewels. It's fresh, and you'll rarely read a jewelry blog that regularly covers our favorite subject with scripted dramatic parts–as Palumbo's posts are sometimes written like Hollywood screenplays.
There is another important aspect to Palumbo's blogging that I'd like to mention: She consistently celebrates other writers and bloggers, including our work here at Pricescope. Her blogs sometimes read like an industry roll call, as she brings many of us together in the spirit of sharing. It's this sharing that is the core of what makes this industry tick. As with the Women's Jewelry Association's 2014 theme "Connect and Transform" (Palumbo is a longstanding member of WJA), our connections are what make us thrive as a professional community.
So without further ado–do you want to know what really happens in Las Vegas? Visit Adornmentality.com's "Tales from the Strip" series for the wild ride we call Vegas Jewelry Market Week. Click on the titles or images below to take you to each installment.
And please pay attention to the fourth installment, which is dedicated to the late Stephanie Harris. Ms. Harris passed away suddenly on June 17, 2014. She was 38 years old.
"Stephanie Harris was my first friend in this field. She started working for a major manufacturer on Sansom Street in Philadelphia when she was just sixteen years old. We shared so many years, memories, and laughs together, and it seemed only fitting that all of the laughs that came from this series were dedicated to her memory," said Barbara Palumbo.
A blog with intense humor, heart, and friendship that delves into the personal side of this industry, we are grateful to Barbara for this point of view.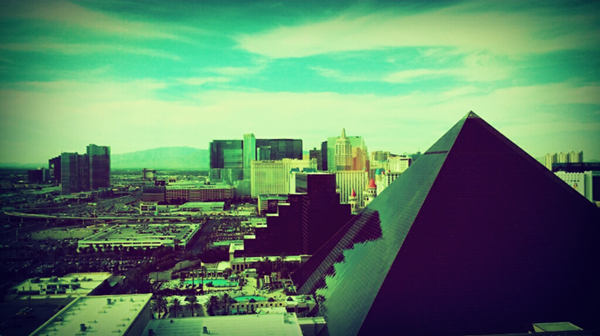 The Las Vegas Strip from THEHotel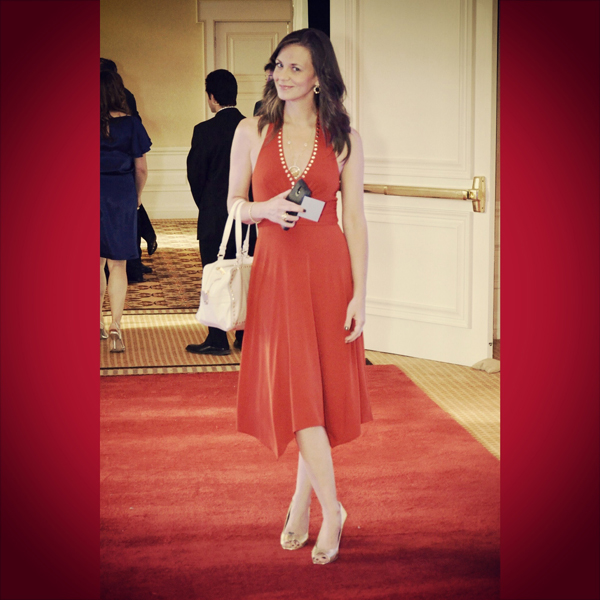 Barbara Palumbo at the Diamond Empowerment Fund's "Diamonds in the Sky – Las Vegas" gala • Image by PHOJOPHOTO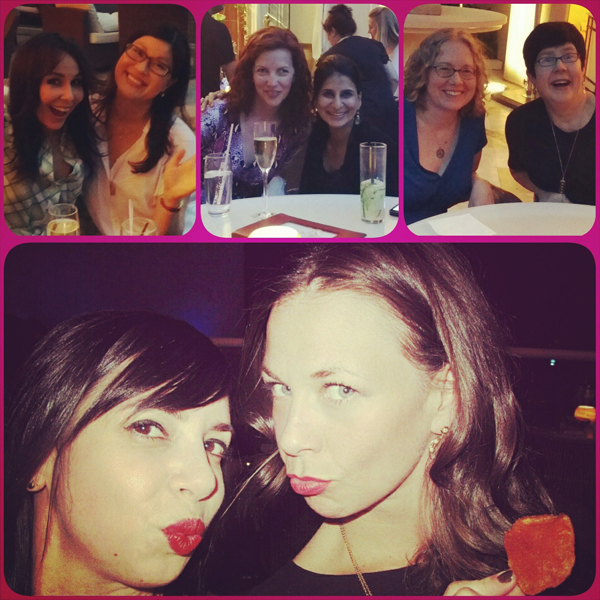 The #VegasGems–a group of industry women, including fellow writers and designers or as designer Wendy Brandes wrote: "The Vegas Gems are wimmin I know through social media, including designers, journalists, bloggers, sales reps, buyers — anyone who has anything to do with jewelry is welcome." Clockwise from left to right: designer Katrina Kelly, yours truly, idazzle.com founder Monica Stephenson, designer Shamila Jiwa, Citrine Media director Cheryl Kremkow, Director of the MJSA Education Foundation Peggy Jo Donahue, designer (and incredible blogger) Wendy Brandes, and Barbara Palumbo
In memory of Stephanie Ann Harris: July 28th, 1975 – June 17th, 2014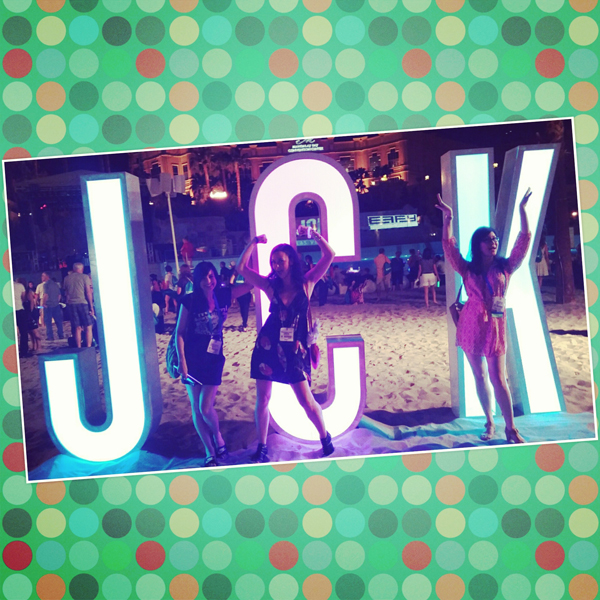 At the JCK Rocks the Beach party • Left to right: Wendy Brandes, Barbara Palumbo, and yours truly
Images courtesy of Adornmentality.com
Related:

Omi Privé Receives First-Ever Platinum Craftsmanship Award at JCK
Struck by Syna Jewels at Couture 2014

What's the Buzz? Gumuchian's New "B" Collection Stunned at JCK 2014