By
Erika Winters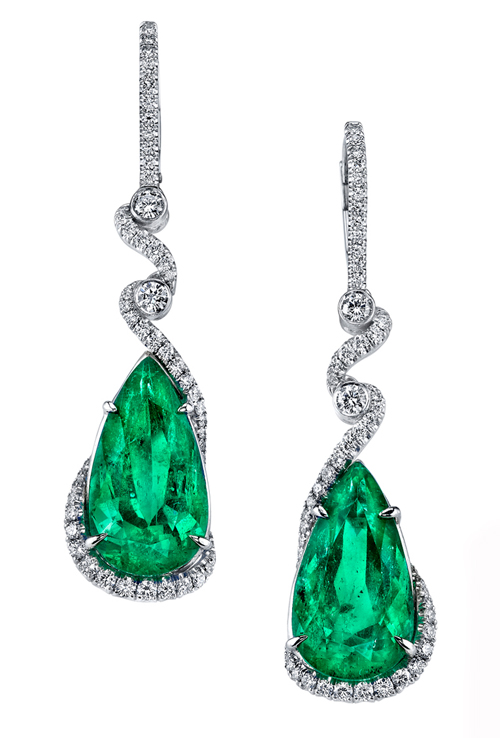 Omi Privé's 13.6-carat Colombian emerald earrings were among the four designs that won PGI's new Platinum Craftsmanship Award
In 2012, Los Angeles-based colored gemstone company Omi Gems launched its designer jewelry brand, Omi Privé at JCK–where the company won its first Platinum Innovation Award. And just two years later, Platinum Guild International (PGI) honored the company again with the organization's new Platinum Craftsmanship Award.
PGI recognized Omi Privé's handcrafted designs at the 2014 Innovation Awards Editor's Day in New York City and created the new Platinum Craftsmanship Award, as competition organizers were impressed with Omi Privé's consistent quality.
The new Platinum Craftsmanship Award evaluates a company's overall workmanship rather than individual jewelry pieces. So Omi Privé submitted four platinum designs including a 20-carat sapphire and diamond ring, a pair of Colombian emerald earrings, a sapphire three-stone ring, and a pair of sapphire drop earrings.
PGI presents its Platinum Innovation Awards at JCK with their lively "Prize Patrol" honoring winners right on the show floor.
"We were excited and honored to accept the first Platinum Craftsmanship Award. We take great pride in creating platinum designs that showcase exquisite colored stones," said Niveet Nagpal, designer and president of Omi Privé. "We appreciate and enjoy working with platinum's density and strength. This makes each design ideal for long-term wear – perfect for Omi Privé collectors to pass their fine jewelry investments on to future generations."
Omi Privé's award-winning designs can be seen at Salon 101 at the Luxury Privé show in New York City from July 27-29. And stay tuned for our blog on Omi Privé's new designs that debuted at JCK 2014.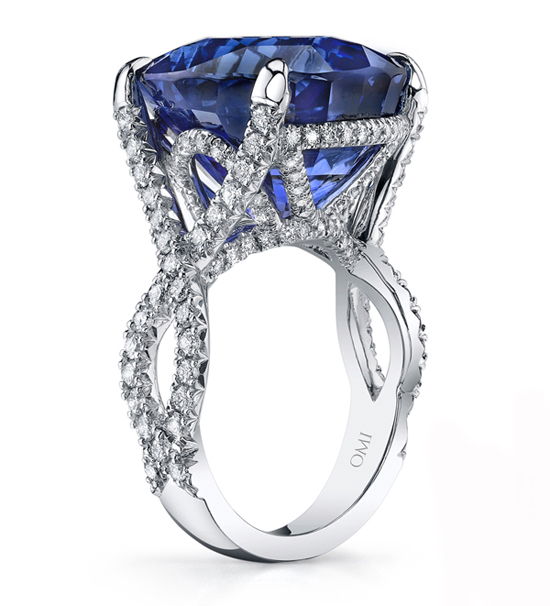 Handcrafted platinum ring with a 20.03-carat oval sapphire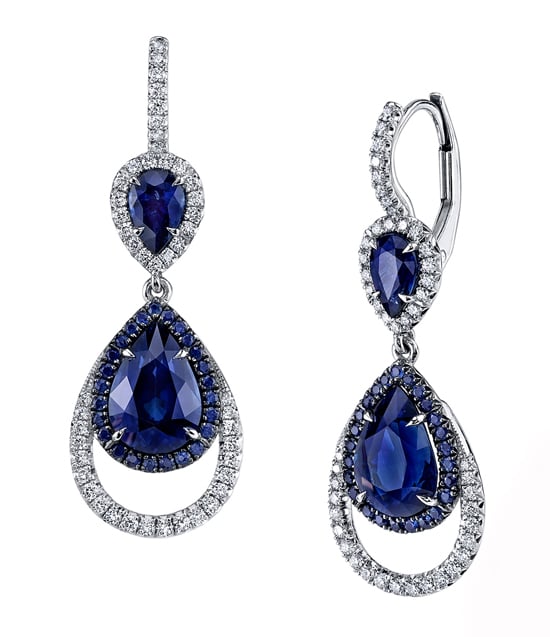 Earrings with 4.75 carats and 1.02 carats of pear sapphires set in platinum with black rhodium detail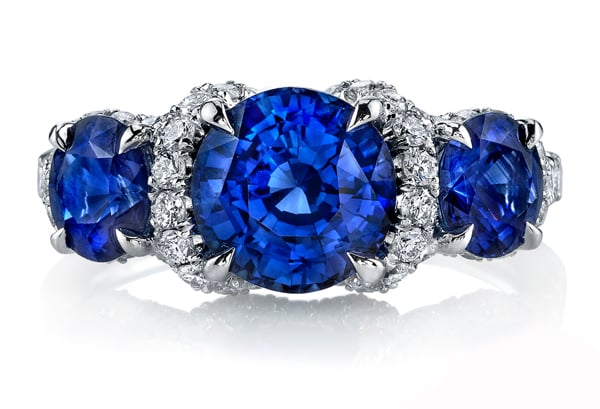 3-stone ring handcrafted with a 1.55-carat round sapphire center stone with 0.77 carats of round sapphires and diamonds set in platinum.
Images courtesy of Omi Privé
Related:

Omi Privé: Handmade Jewels in Color
Omi Privé Debuts Emerald Collection at JCK 2013