By
Erika Winters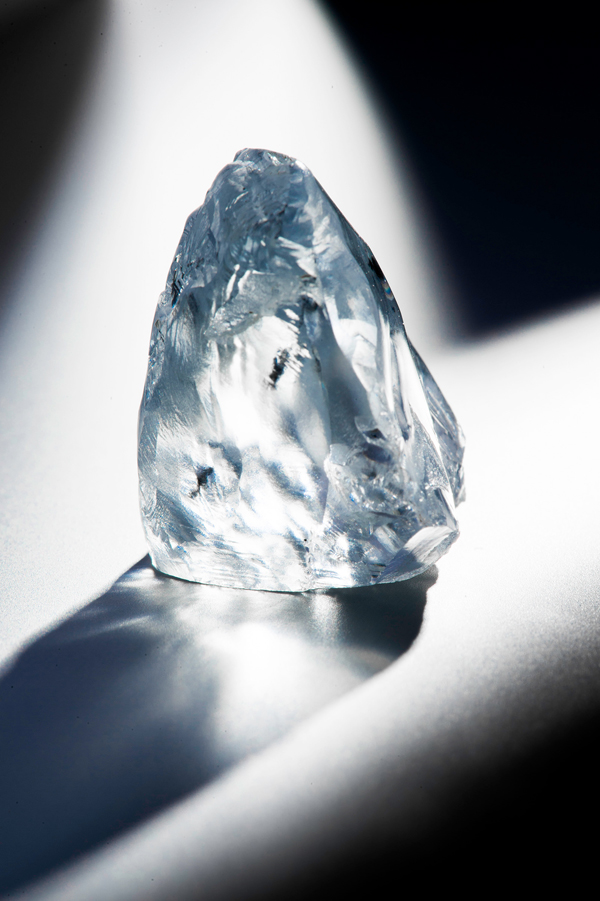 122.52-carat blue diamond recovered at the Cullinan mine
Petra Diamonds announced the recovery of a 122.52-carat blue diamond at the Cullinan mine in South Africa. The diamond will be analyzed to determine its potential value and most optimal market. Petra stated that the rare blue gem will not be sold before the end of the company's financial year, June 30, 2014.
The Cullinan mine, acquired by Petra in 2008, is a renowned source of exceptionally large diamonds as well as natural blue diamonds. The mine has produced a 29.6-carat blue diamond, which sold for $25.6 million in February 2014, and a 25.5-carat blue diamond that sold for $16.9 million in 2013. Additionally, a 26.6-carat diamond from the mine yielded a 7.0-carat fancy vivid blue of internally flawless clarity after the gem was cut. The 7.0-carat polished diamond was sold for $9.49-million at Sotheby's in 2009.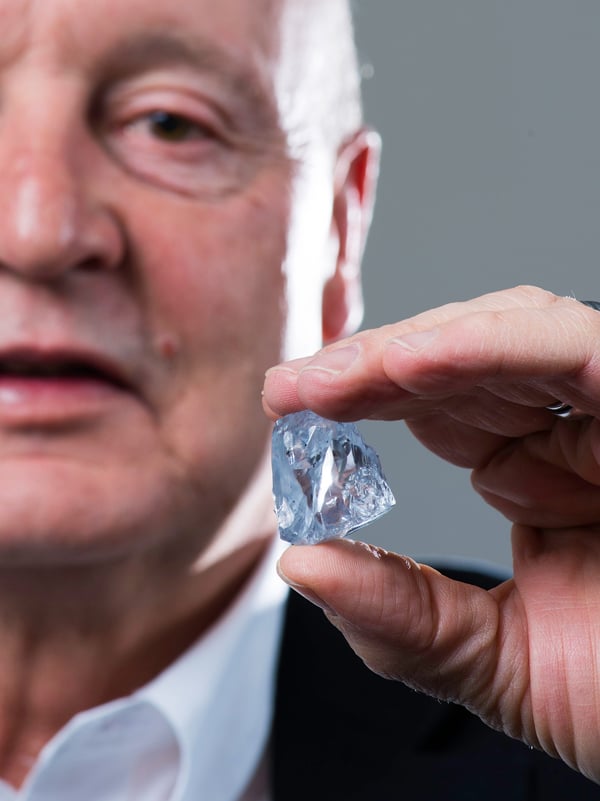 Petra Diamonds CEO Johan Dippenaar holds the 122.52-carat rare blue diamond recovered at the Cullinan mine.
Images courtesy of Petra Diamonds
Related Blog Topics:

13.22-Carat Winston Blue Diamond Fetches $24 Million
Petra Diamonds Recovers Rare 25.5-Carat Blue Diamond