By
Erika Winters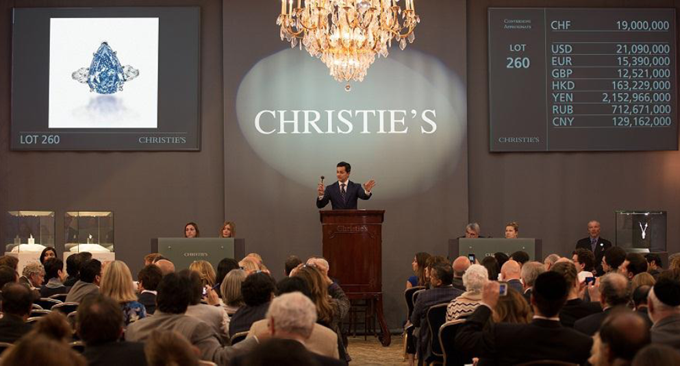 Rahul Kadakia, international head of Christie's jewelry department, auctions the "Winston Blue" diamond. Image: Christie's
At 13.22 carats, the "Winston Blue" is known as the largest fancy vivid blue diamond in the world. And on May 14, the gem established a new world auction record price ($1,799,953 per carat) for a blue diamond, as it sold for $24 million at Christie's Geneva. The rare diamond was bought by Harry Winston and named the "Winston Blue" by CEO Nayla Hayek. Christie's Geneva auction garnered a total of $154 million, which is now the highest total for a jewelry sale in auction history. The auction follows Sotheby's record-breaking sale of $141.5 million in Geneva on May 13–just the day before.
"In January 2013 we purchased Harry Winston and since then my ambition has been to acquire the most desirable and unique gems. When Christie's announced they were offering the largest
flawless fancy-vivid blue the GIA had ever graded, I had to buy it. Today, I am proud to own the most beautiful blue diamond in the world, the 'Winston Blue,'" said Harry Winston CEO Nayla Hayek.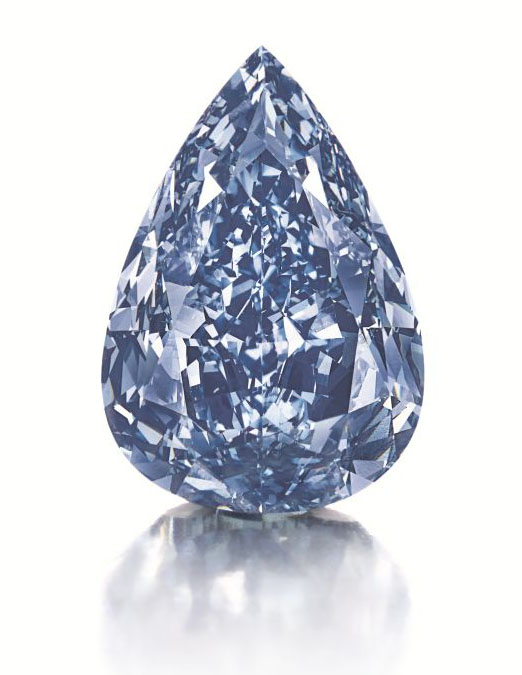 The "Winston Blue" diamond fetched $24 million at Christie's Geneva. Image: Christie's
Four additional world record prices established at Christie's Geneva
• A 5.50-carat blue-green diamond sold for $8.6 million – world auction record for a blue-green diamond
• A 76.51-carat light pink diamond set in a necklace by Leviev sold for $10 million – world auction record for a light pink diamond
• A 21.41-carat Russian alexandrite sold for $1.3 million – world auction record for an alexandrite
• A 49.04-carat pink sapphire sold for $2 million – world auction record for a pink sapphire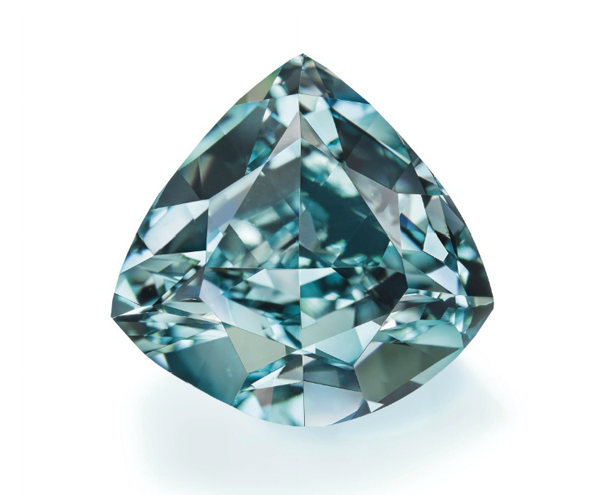 A 5.50-carat fancy vivid blue-green diamond sold for 8.6 million, setting a new world record price for a blue-green diamond. Image: Christie's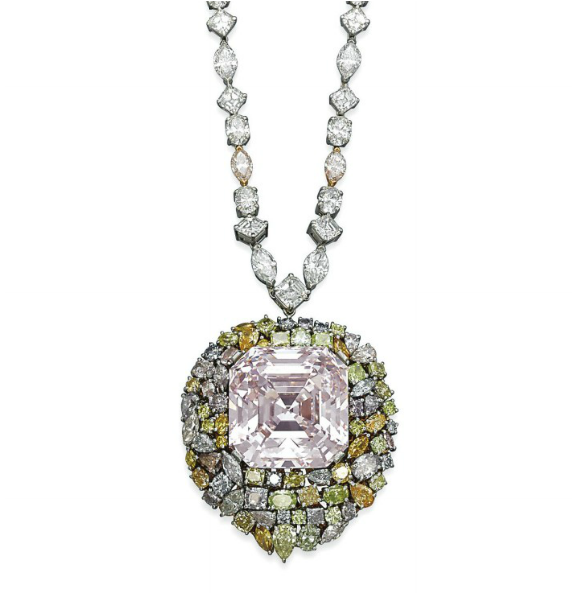 A 76.51-carat light pink diamond–set in a necklace by Leviev–sold for $10 million, establishing a new world record price for a light pink diamond. Image: Christie's
Related:
Sotheby's Geneva Jewelry Auction Achieves $141.5 Million, Sets New World Record
Video: Largest Flawless Vivid Blue Diamond in the World to Be Auctioned at Christie's
100-Carat "Graff Vivid Yellow" Diamond to be Auctioned at Sotheby's Geneva