By
Erika Winters
There is something about Syna Jewels… When we walked into Syna's booth at Couture 2014, we were not only struck by their elegant collections, but we instantly felt peaceful and calm–amidst the hustle and bustle of the dazzling Couture jewelry show. And we can thank designers Dharmesh and Namrata Kothari for this peaceful feeling, as their energy is conveyed through their exquisite jewels.
We have long admired Syna's elegance, as they deliver bold rings, earrings, necklaces, and bracelets in stunning simplicity. One look at Syna's gorgeous Instagram (one of our favorites!) will show you their aesthetic, which speaks volumes as they give their pieces space–room to stand alone. This is jewelry that commands attention without fuss. It's jewelry we want to wear…and now.
We were fortunuate enough to see Syna's latest designs in addition to our favorite signature styles at Couture. Syna's Mogul collection of drop-shaped gemstone pendants features three sizes that are perfect for layering or for wearing alone. And we were amazed by Syna's Couture collection that included a hand-carved mammoth ivory sitting Buddha pendant in 18k gold with champagne-diamond surround. After holding the pendant for a few minutes, I felt like I could've just moved into Syna's booth! That peaceful feeling washed over me once again. The intricacy of the carving paired with the craftsmanship and overall design showcased Syna's radiance in one fell swoop.
Another favorite piece is the Kamala necklace shown first in this blog–with emerald cabochons surrounding a moon quartz over mother-of-pearl. And Syna's award-winning wise-owl pendant in silver and 18k gold with champagne diamonds and tsavorite eyes is one of our all-time favorite animal jewels. Enjoy some of our favorite looks from Syna at Couture 2014, and visit Syna Jewels to see more.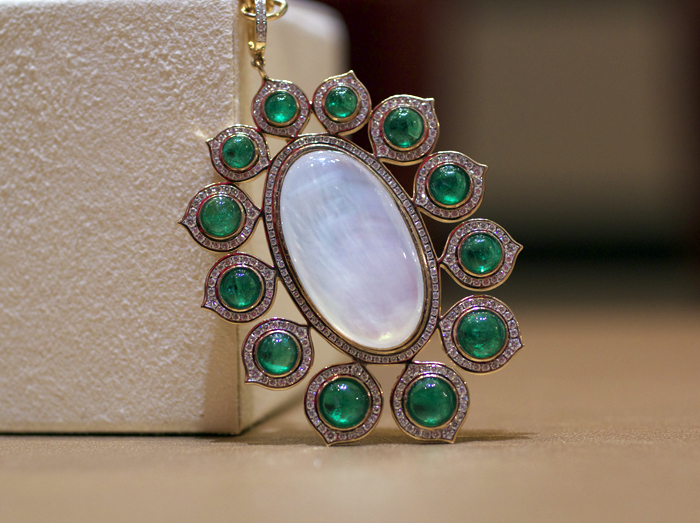 Kamala pendant with emeralds and moon quartz over mother-of-pearl with diamonds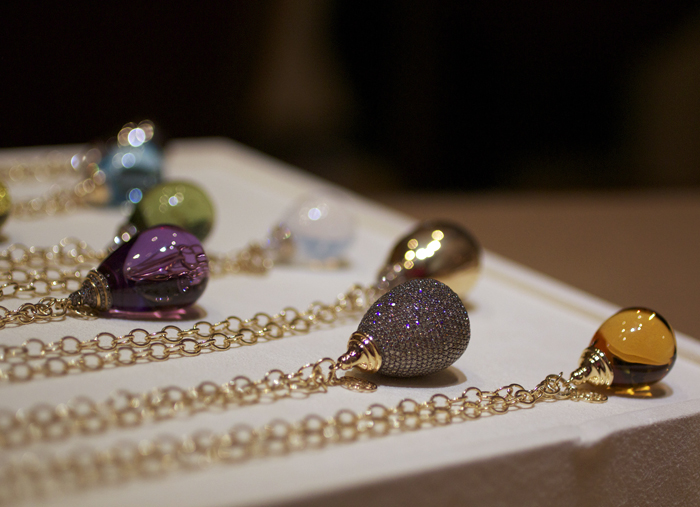 Mogul Collection drop pendants with colored gemstones and diamonds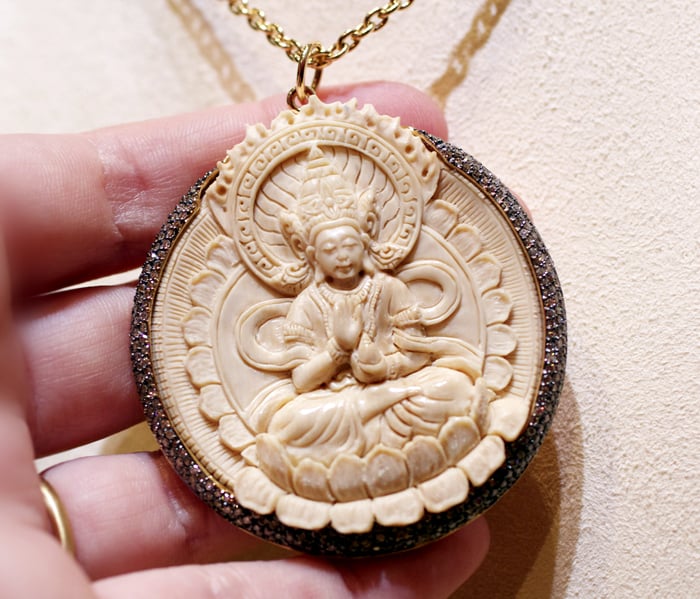 Couture pendant with hand-carved fossilized mammoth ivory sitting Buddha and champagne diamonds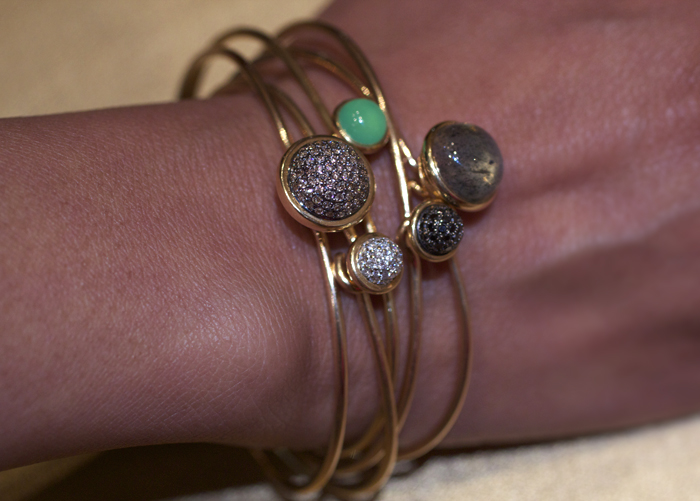 Baubles Collection stacking bracelets with diamonds and colored gemstones in 18k gold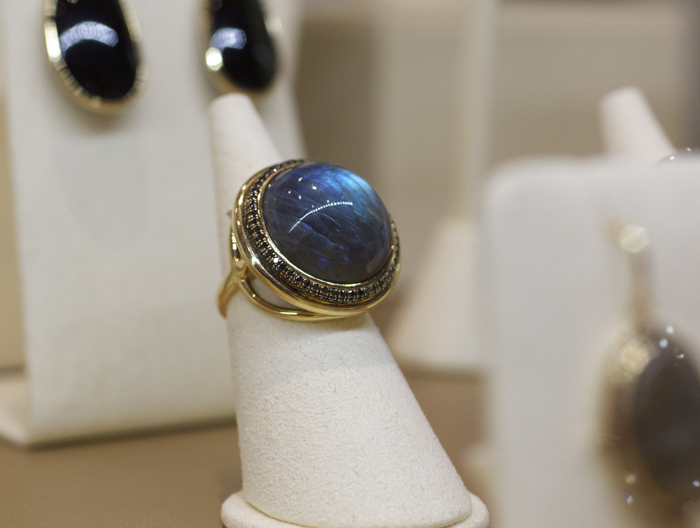 Mogul Collection ring with labradorite cabochon and black diamonds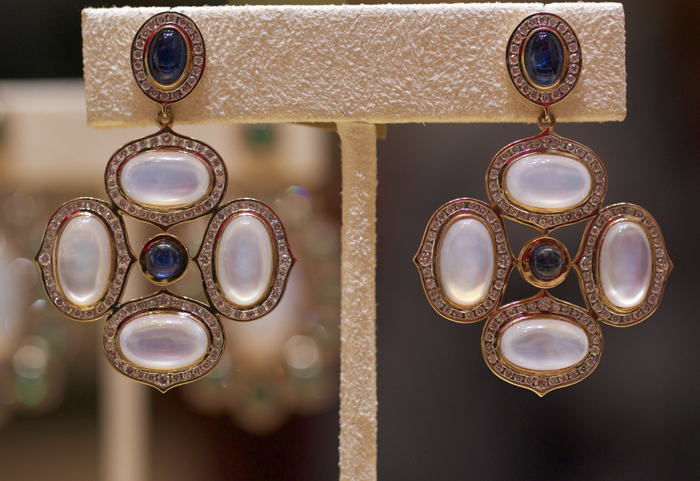 Kamala earrings with moon quartz over mother-of-pearl and sapphires in 18k gold
Owl pendant in sterling silver with 18k gold accents, champagne diamonds and tsavorite eyes
Images by Erika Winters at Couture 2014
Related blogs:
Centurion Design Awards Presented to 12 Jewelry Companies
Hey Baby, What's Your Sign? 12 Jewels from Zodiac Collections