By
Erika Winters
Twelve jewelry companies won Centurion Design Awards at last week's Centurion Show in Scottsdale, Arizona. Retailers attending the show voted on jewelry pieces from twelve categories. The entries–from jewelry companies presenting at Centurion–were shown anonymously. So winners were chosen without identifying the creators of each entry.
The awards were presented at the show's gala dinner on Monday, February 3, which was sponsered by Veranda magazine. The competition was sponsored by Jewelers Mutual Insurance Co., Chippenhook, and Exhibit Management Corp.
Check out the winners of the 2014 Centurion Design Awards.
Bridal Category Winner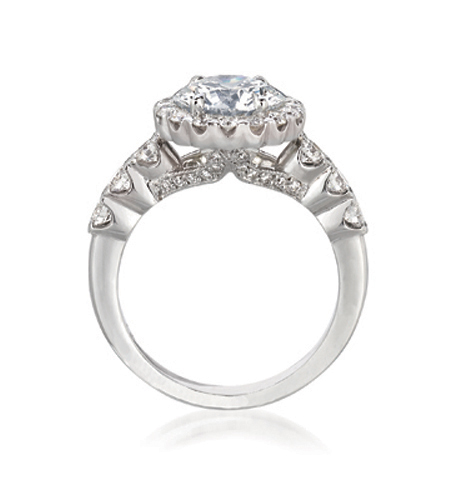 A. Link & Co. • Shared-prong halo engagement ring in platinum
Colored Stone Classic Winner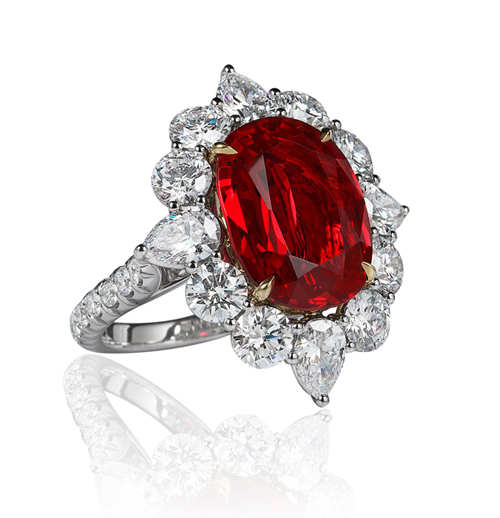 Jack Abraham • Thai ruby and diamond ring in platinum and 18k gold
Colored Stone Fashion Winner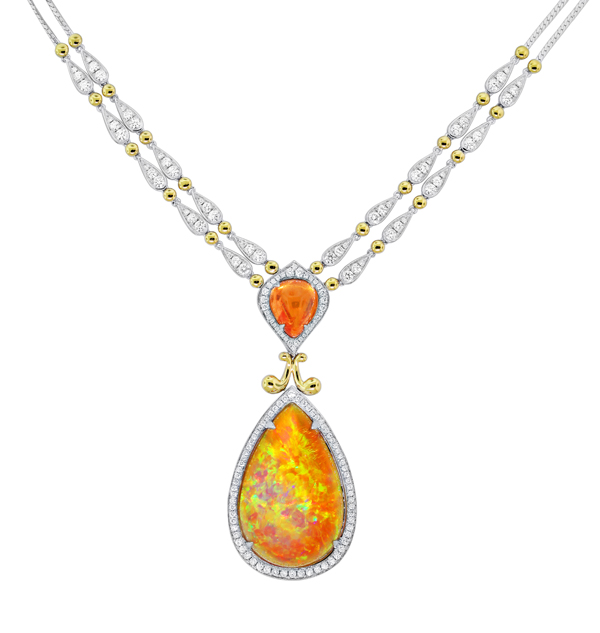 Spark Creations • 38.30-carat Ethiopian opal, 9.79-carat spessartite garnet, and diamond necklace
Contemporary Metals Winner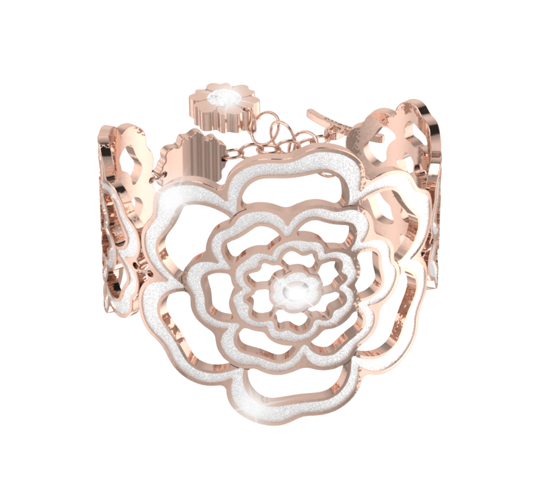 Rebecca • 24K rose gold over bronze cuff
Diamond Classic Winner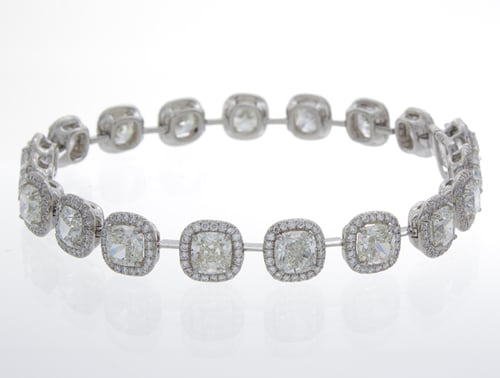 William Levine • Cushion-cut diamond bracelet
Diamond Fashion Winner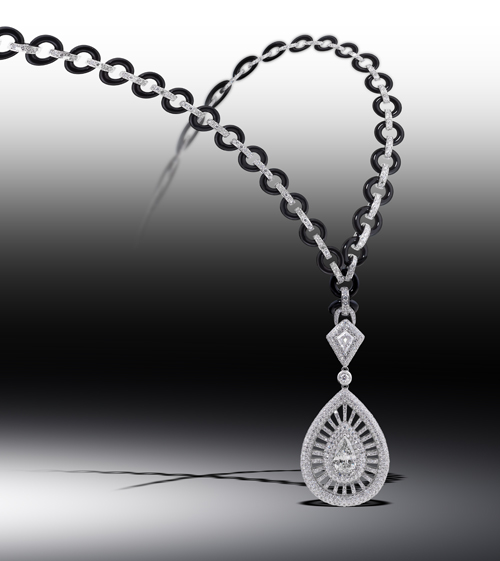 Siera • Diamond and onyx necklace in 18k white gold
Gold Winner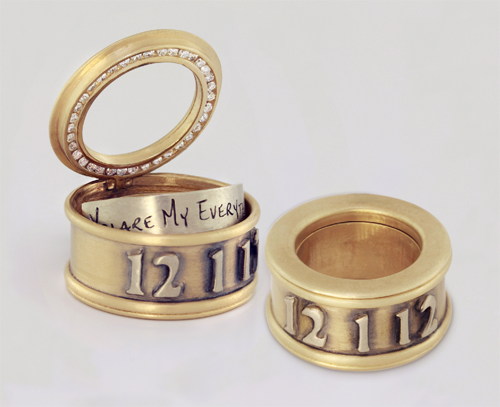 Heather Moore • 14k-gold locket ring with 14k white gold raised date and interior plate with a channel-set diamond hinged cap
Mixed Precious Metals Winner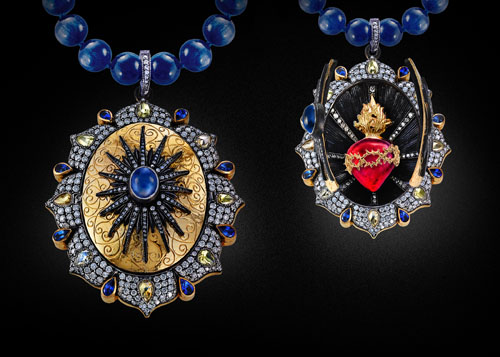 Arman Sarkisyan • Sacred heart necklace in 22k gold and oxidized silver with diamonds, rubellite, kyanite, and sapphires (pictured right)
Pearls Winner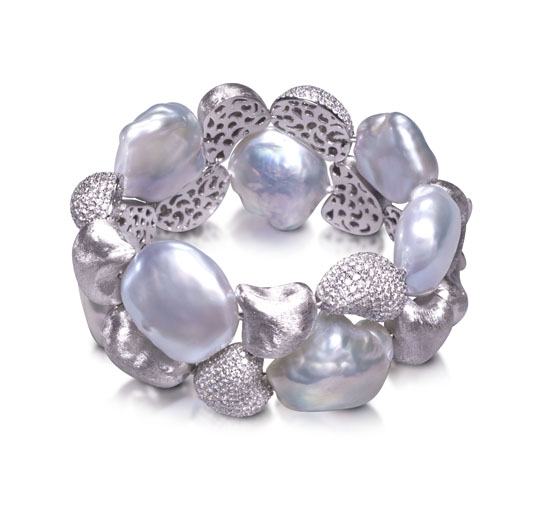 Yvel • Souffle pearl and diamond bracelet in 18k white gold
Platinum Winner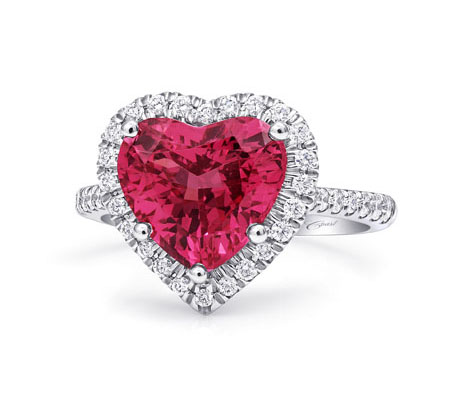 Coast Diamond • 3.90-carat heart-shaped spinel and diamond ring
Sterling Silver Winner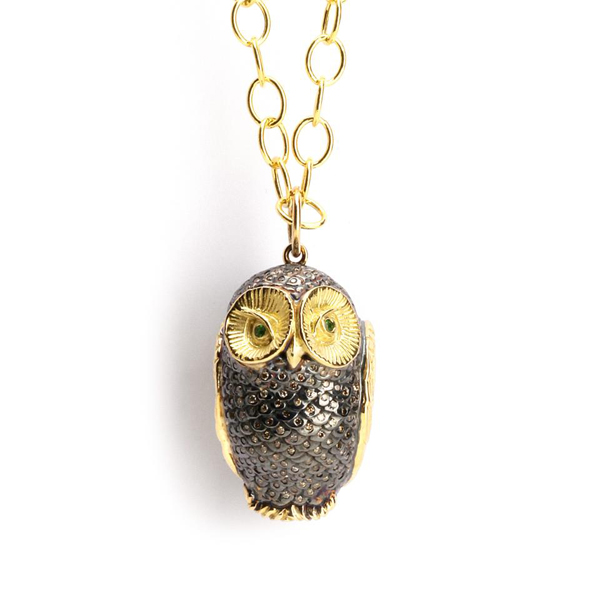 Syna • Sterling silver owl pendant with 18k gold accents, champagne diamonds, and tsavorite garnet eyes
Watches Winner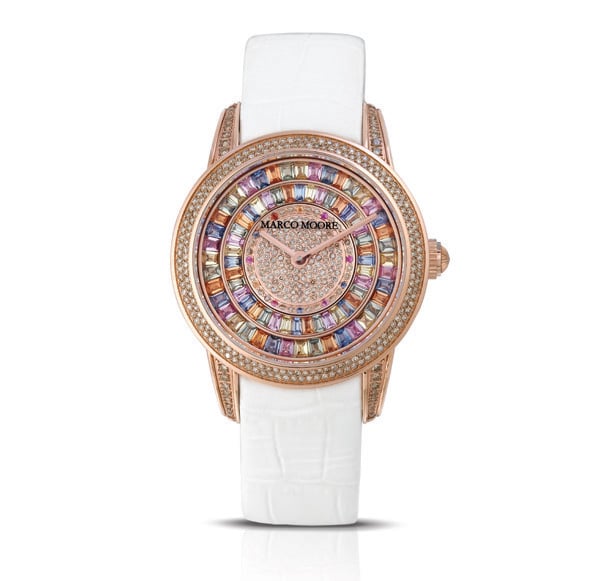 Marco Moore • Swiss-made watch with multicolor sapphires and diamonds
Related blogs:
AGTA Announces 2014 Spectrum and Cutting Edge Award Winners