By
Erika Winters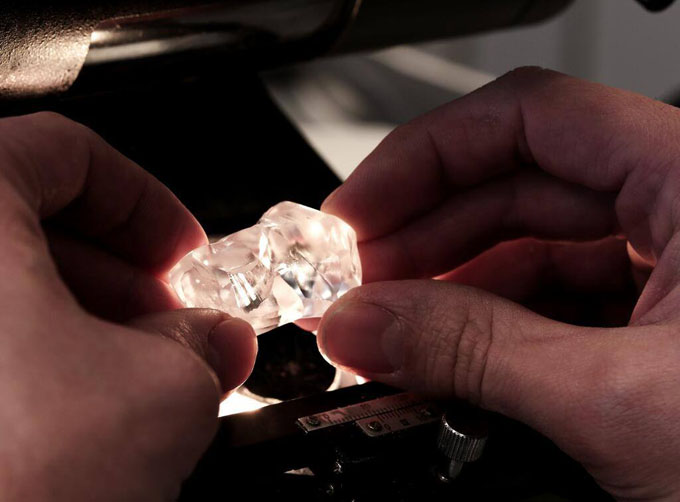 162.06-carat type II diamond found at Gem Diamonds Letšeng mine
Gem Diamonds has announced the recovery of two rough diamonds weighing over 160 carats from the Letšeng mine in Lesotho. The two diamonds (a 162.06-carat type II diamond and a 161.74-carat type I diamond) were described as "exceptional" and were found in largely undamaged condition, according to the mining company.
"We are pleased to see the Letšeng mine continue to deliver such large high quality white diamonds as the mine confirms its position as the world's foremost source of exceptional large diamonds," said Gem Diamonds CEO Clifford Elphick.
About Gem Diamonds:
Gem Diamonds is a leading producer of high value diamonds. The Company owns 70% of the Letšeng mine in Lesotho as well as the Ghaghoo mine, currently in development in Botswana. The Letšeng mine is famous for the production of large, top colour, exceptional white diamonds, making it the highest dollar per carat kimberlite diamond mine in the world. Since Gem Diamonds' acquisition of Letšeng in 2006, the mine has produced four of the top twenty largest white gem quality diamonds recorded.
Related Blogs:
29.6-Carat Blue Diamond Found at Petra's Cullinan Mine