Jewelers Share Their Top 3 Most Popular Engagement Rings
This week we're featuring the top 3 engagement ring styles from Union Diamond, a diamond jewelry retailer founded in 2001.
While Union Diamond is known as a traditional diamond jeweler, company president and CEO Scott Anderson told us the retailer is expanding and offering more diverse selections, including a line of colored stone jewelry and a new budget-friendly silver collection by designer Sara Blaine. Both the company's bridal collection and new offerings can be viewed online or at the flagship showroom in Atlanta, Georgia.
We asked Scott to share what he loves about creating engagement rings for couples:
There are many big moments in a couple's life, but they all start at the same place, with four little words, "Will you marry me." In the jewelry industry, we are so fortunate to be a part of those moments, but the engagement, the one that starts it all, is my favorite.
A few days ago, a customer sent a message to our Facebook page which I think sums it up pretty well.
"Thank you so much for helping my fiancé choose the perfect stone for me. When he presented my ring, it took my breath away. It's so much more than I ever imagined having!
This diamond is a perfect symbol of my fiancé… He is a treasure, he's my rock, and while not 100% flawless, I think he's beautiful inside and out. He just fits me! Thanks again…"
"It took my breath away." That simple, magical moment is why we love this job. It's why we put in the long hours sourcing that perfect stone. Why we brave ice storms and chase down FedEx trucks, just to make sure that the perfect stone, in the perfect ring makes it in time for your perfect proposal to take her breath away.
Top 3 most popular engagement ring styles from Union Diamond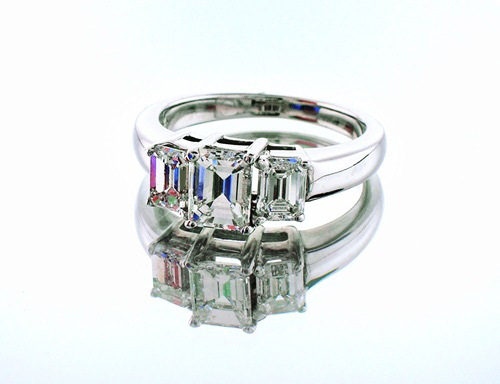 Three-stone engagement ring with emerald-cut diamonds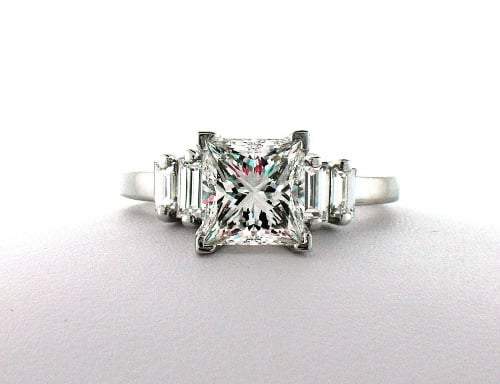 Baguette engagement ring with princess-cut diamond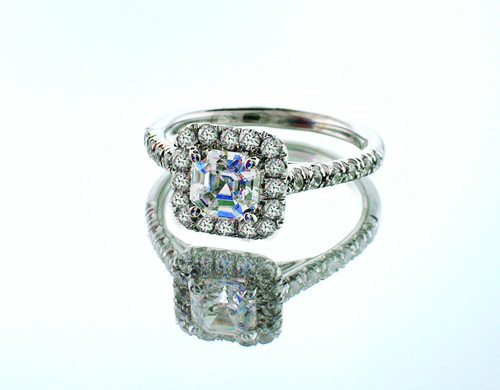 Halo engagement ring with asscher-cut diamond
Related Pricescope Forum Topics: