Jewelers Share Their Top 3 Most Popular Engagement Rings
This week we are featuring the top 3 engagement ring styles from Leon Megé, an award-winning jewelry designer who creates custom, handcrafted engagement rings and one-of-a kind jewelry pieces featuring diamonds and rare, colored gemstones. Leon's top 3 styles include classic 5-stone, 3-stone, and halo diamond rings.
We asked Leon to share what he loves about creating engagement rings.
I love making jewelry. I love to work with all of my clients. Our customers tend to appreciate craftsmanship, precision, and artistry in hand-forged jewelry. It's great working with people who are so excited about their engagement. They want to commemorate their feelings with a beautiful piece of jewelry.
My job is not just to make jewelry, but to translate my customers' wishes into an underlying artistic foundation of the envisioned design. When it comes to putting a ring together, the main goal is always to merge uniqueness with the practicality and precision of execution. Customers value my opinion and expertise, and that's why they choose to come to me. I have strong opinions on just about everything, from jewelry to art. What I like about my job is being able to put my experience to good use. Even when it means talking a client out of a $10,000 elaborate micro pavé mounting in favor of a simple $500 ring. I will do it for the ART…of platinum.
Top 3 most popular engagement ring styles from Leon Megé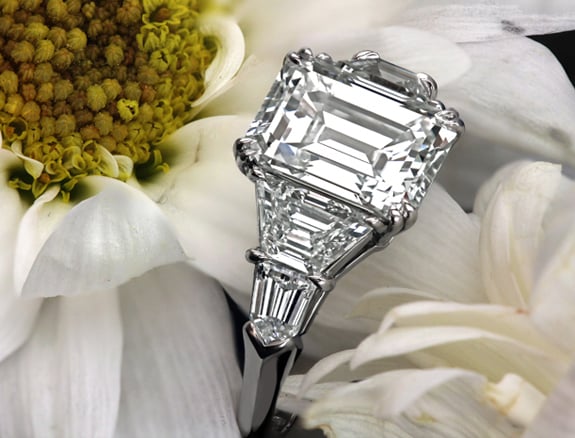 Five-stone engagement ring • Shown with a 3-carat emerald-cut diamond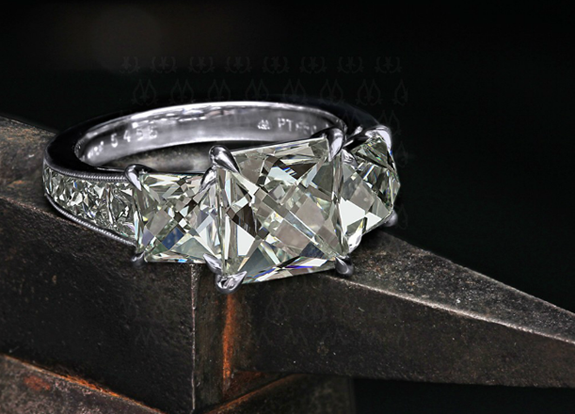 Classic 3-stone engagement ring shown with French-cut diamonds • "Paris at Night"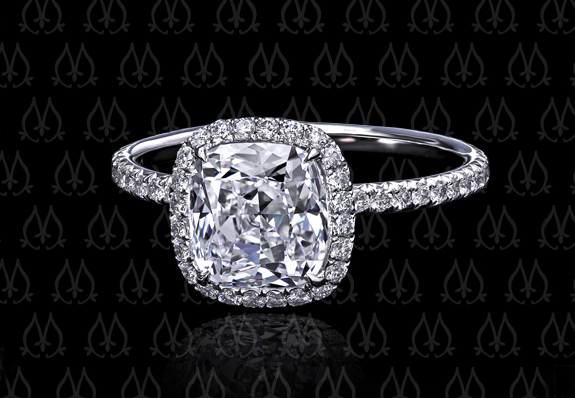 Halo engagement ring shown with a 2-carat "Dynasty Cut" cushion-cut diamond
Related Topics:
Leon Mege 5-stone ring with 3-carat asscher-cut diamond
Leon Mege Antique Cushion Halo