By Erika W.
11 Jewelry Trends from 2011
Jewelry trends are interesting things. In bridal jewelry, there are broad sweeping trends that can last for years. Think halos, antique styles and thin micropavé settings. In fine fashion jewelry, trends move more quickly with microtrends emerging from the Fall and Spring runways, celebrity exposure, and marketing pushes related to available supply. Think opaque rose cuts, "chocolate" diamonds, and Pantone colors-of-the-moment.
Fine jewelry is undoubtedly expensive. So generally, the grander the jewel (engagement rings), the slower the trend. And remember, trends are born in the vast metropolitan epicenters, while midsize and smaller cities catch the aftershocks sometimes years after a massive quake. That's the beauty of jewelry. No matter what the style, someone is wearing it. Jewelry is personal, and taste trumps any trend.
Pricescope trending often reflects larger market movements but also represents its own trend community. Below are the trends that took PS by storm in 2011. Some have been featured here for years, but when a style takes hold…it doesn't let go.
Antique Cut Diamonds

Posted by Haven
Old cut diamonds, antique and vintage style jewelry made waves on Pricescope in 2011. Haven's ring (above) features a 2.30ct antique cushion cut diamond in a unique solitaire setting.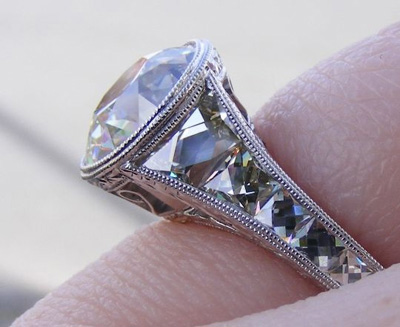 Posted by LGK
Another nod to the past, French cut diamonds are perfect in vintage style jewelry. The French cut diamonds in LGK's ring complement her 3.39 carat old European cut diamond.
Fancy Color Diamonds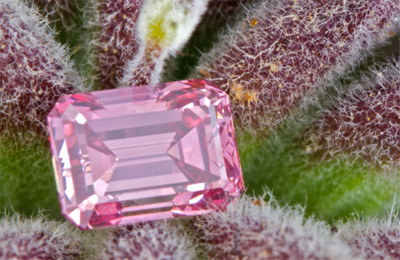 Posted by Kenny
…and along came Kenny…sharing his ever-growing collection of fancy color diamonds including this .27ct fancy deep purplish pink. FCDs represent one colorful trend that is here to stay.
Rose Cut Diamonds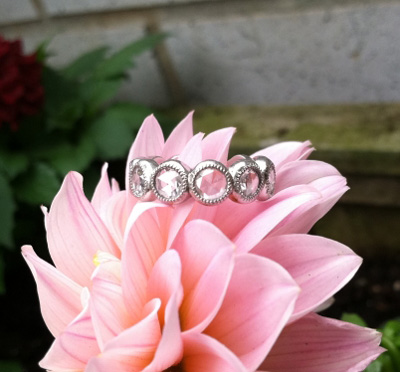 Posted by emeraldlover1
Jewelry designers are innovating with rose cut diamonds, and emeraldlover's custom eternity band is a lovely example. We imagine we will see quite a few more in 2012!
Rose Gold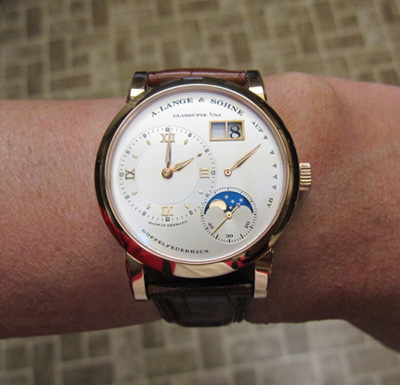 Posted by Dancing Fire
A trend or a classic? Both! A rose gold watch like DF's Lange 1 Moonphase is a perennial classic. The rose gold trend in all jewelry forms is likely to last.
Yellow Gold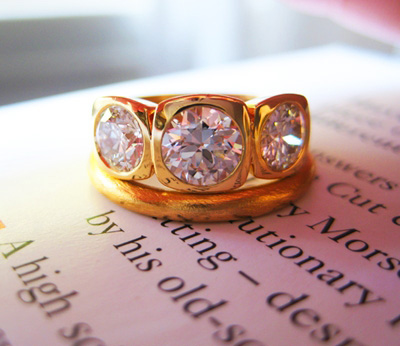 Posted by coatimundi
It's ba-ack…but did it ever leave? While white metals have been the bridal mainstay for the last couple decades, yellow gold (in the US) is enjoying a revival…and some designers have always worked in yellow gold. Think Gurhan, Pomellato, and Cartier.
Un-Plated White Gold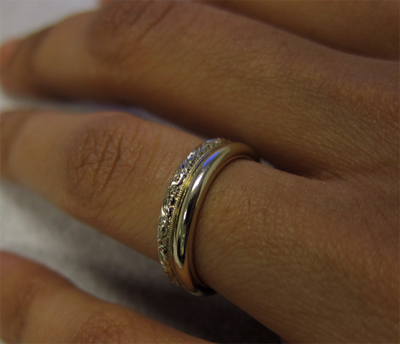 Posted by Yssie
Can you feel the warmth? Un-plated white gold presents a great option for those wanting something in between white and yellow gold. The buttery, silky quality of Yssie's un-plated white gold rings feel just right. No rhodium needed!
Bezels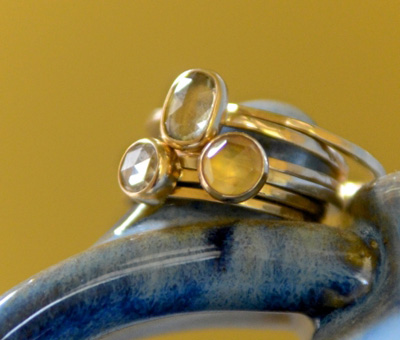 Posted by mrsjacob
From Tiffany to Pricescope, bezels are everywhere. A secure setting with focus on the gem, bezels are clean, chic, and timeless. Mrsjacob's bezel rings also double as another great PS trend, stacking!
Handforged/Handmade Jewelry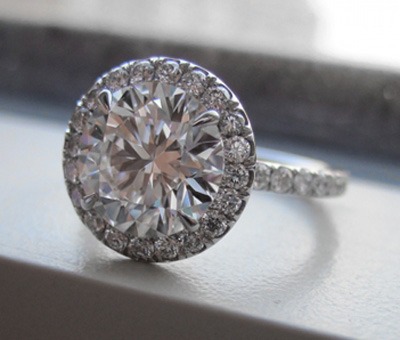 Posted by frankiextah
Oh you heartless CAD cast jewel! This year we saw an upsurge in demand for 100% handforged jewelry. Remember, this is a subjective thing, and handmade is not necessarily better than cast. It's simply a different method of crafting jewelry.
Frankiextah's ring is a great example of fine handforged work.
Colored Stone Micro-Trending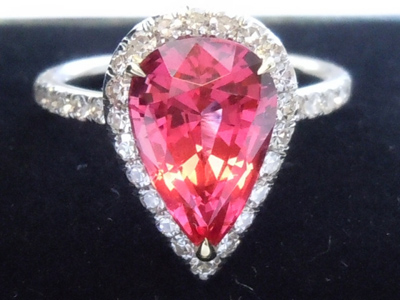 Posted by bright ice
From Loliondo Spessartite Garnet to Mahenge and Luc Yen Spinel, Pricescope sets its own colored stone trends. Sit back and watch the show, these trends move quickly!
Bright Ice's Mahenge spinel is a gorgeous example from 2011.
Pre-Loved Jewelry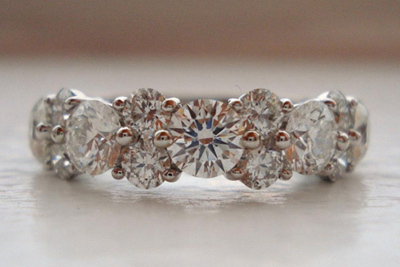 Posted by Dreamer_D
Our new Pre-Loved Jewelry Forum takes sharing to the next level. Members can now advertise their own personal jewelry for sale, a 2011 PS trend that is sure to last!
Dreamer's diamond band is one for the record.
Related Topics:
Current jewelry trends that you LOVE