By Erika W.
Pantone has announced its 2012 color of the year, Tangerine Tango, an energizing reddish orange with a (soft) punch of coral. This new hue has us dreaming of sunset colored gems–think fire opal, carnelian, orange sapphire, and spessartite garnet nestled in warm gold. Tangerine Tango's palette ventures into the pink, that peachy-pink that works well on everyone. So add pink opal, malaya garnet, and padparadscha sapphire into the mix. And remember, it's not just the solid hue, but what you pair with it. The Tango looks great with bright pinks, purples, and varying shades of blue.
From Erica Courtney's "Orange Cha Cha" earrings to Paula Crevoshay's opal ring in gold, jewelry designers are dancing in color!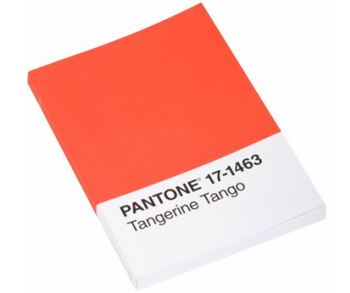 Pantone's 2012 Color of the Year: Tangerine Tango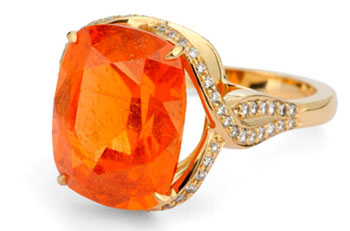 David Miracca "Mange l'Orange" ring with spessartite garnet in 18k gold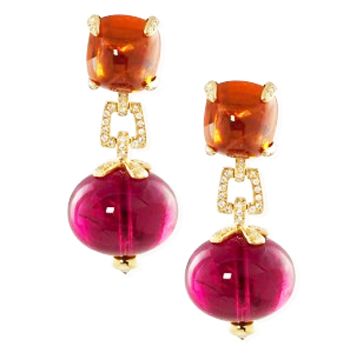 Goshwara G-One earrings with spessartite garnet and rubellite cabochons in 18k gold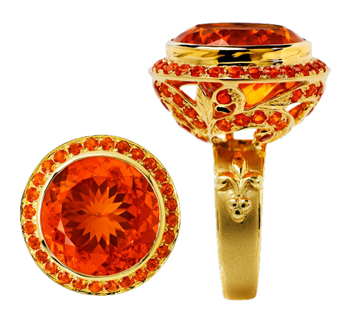 Paula Crevoshay 13.16ct opal ring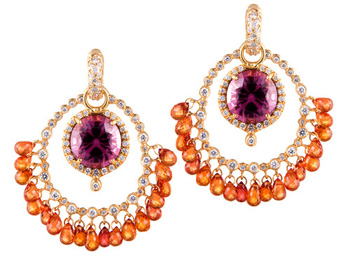 Erica Courtney "Orange Cha Cha" earrings with orange sapphire and pink tourmaline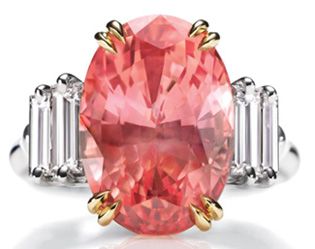 Sunset by Harry Winston, padparadscha sapphire and diamond ring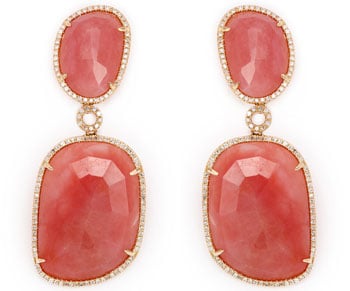 Jeri Cohen at 1stdibs, pink opal earrings in rose gold
Related Topics:

Top 2011 Jewelry Trends on Pricescope

Tell me about Padparadscha sapphires
The Peachy Thread: Show me your peachy/pinkish/salmony stones!