By Erika W.
Fabulous Jewelry Shared by Pricescope Members
This week's featured jewel takes sharing to next level, a re-homed diamond band posted by Dreamer_D. Thanks everyone for sharing your gorgeous jewelry in the Show Me the Bling forum!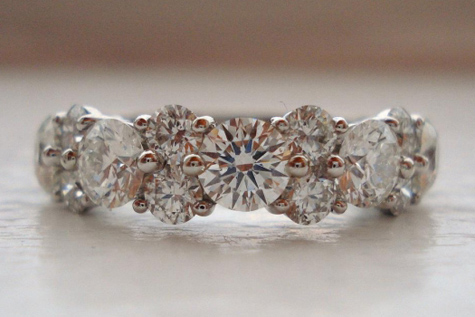 Posted by Dreamer_D
We launched the Pre-Loved PS Jewelry Forum a few weeks ago, and we are pleased to see our members sharing with such gusto! Dreamer's new (to her) Aurora band features five .31ct G Si1 ideal cut diamonds set with eight F/G .10ct stones in a custom platinum ring. We love to see such beautiful jewelry stay in the Pricescope community, so we send a hearty congratulations to both Dreamer and Gypsy!
Learn more about Dreamer's Aurora band:
Dreamer's new (to me) Aurora band!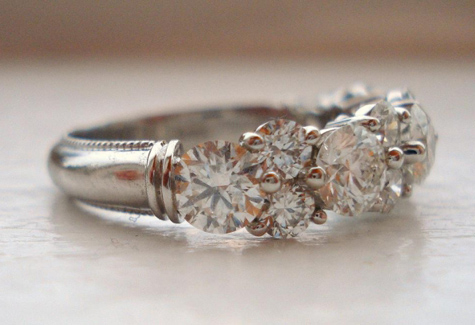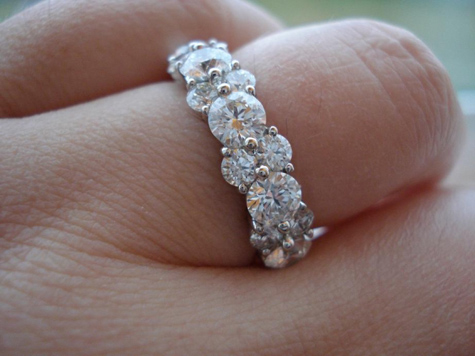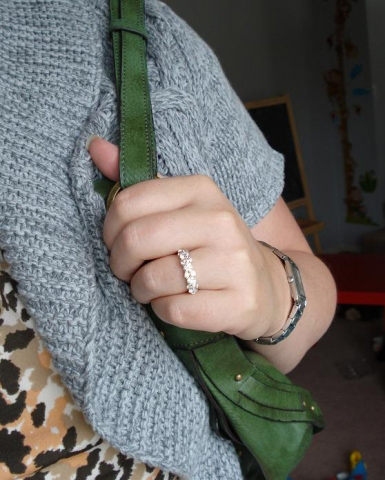 Real life perspective -Thank you for sharing Dreamer!
Related topics:
5 or 7 stone wedding band suggestions and guidance?