By Erika W.


Care for a Cocktail?
Colorful and bold, a fabulous cocktail ring (or right hand ring) is the perfect piece for New Year's Eve celebrations. Thanks everyone for posting your gorgeous jewelry in the Show Me the Bling and Colored Stones forums!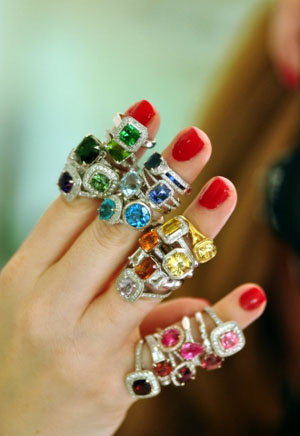 Posted by LaurenThePartier
Bob Kast Rubellite set & collection pics plus bonus diamond!
Why stop at one ring when you could have-say…23? LaurenThePartier's colorful collection of right hand rings could satisfy a small army of party-goers!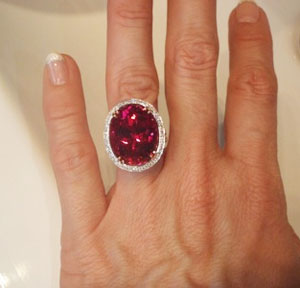 Posted by sparkles
A Rubellite Cocktail Ring
Or, how about one incredible rubellite tourmaline and diamond ring? This one is just under 17 carats.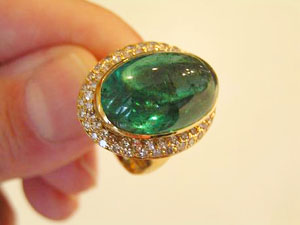 Posted by canuk-gal
Green Goblin
A giant green tourmaline cabochon surrounded by diamonds might do the trick. This stunning ring was deemed "The Green Goblin" by its owner.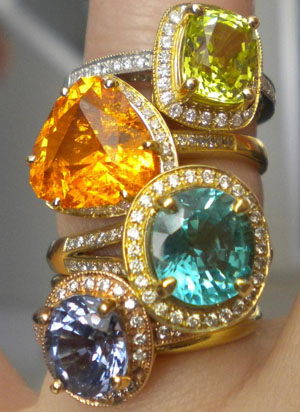 tourmaline_lover
Colored Stone E-rings/Eyecandy
Colored stone and diamond rings will sparkle as the Ball drops this New Year's Eve.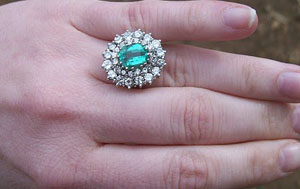 kelpie
The cocktail ring to end all cocktail rings!
A 2ct emerald with a 3ct diamond halo makes for one glamorous cocktail ring.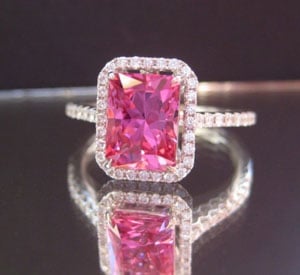 cellentani
Colored Stone E-rings/Eyecandy
Hot pink drink anyone? A 2.3ct Mahenge spinel and diamond ring may be just what the doctor ordered.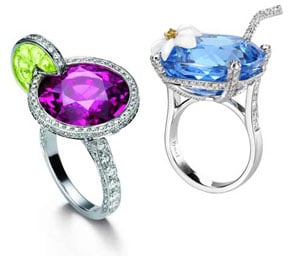 Piaget Cocktail Rings
Piaget
Or, you can always go literal with one of these cocktail rings from Piaget's Creative Collection. Cheers!
Related Threads and Blogs:
Holiday Gift Guide – Right Hand Rings
Share your Cocktail Rings! Show Me the Ring!