By Erika W.
DIY Diamond Fireworks
All you need is a diamond and a great light source. The easiest place to see diamond fire is under a tree on a sunny day, but you can also visit your local jeweler who will have shop lighting designed with fire in mind. (Big warehouse stores like Home Depot and Costco also have great fire lighting.) Fire results from dispersion, which causes white light to split into the colors of a rainbow. Thanks everyone for sharing your pictures in The Fire Thread and the Show me the Bling Forum!
Have a safe and Happy New Year!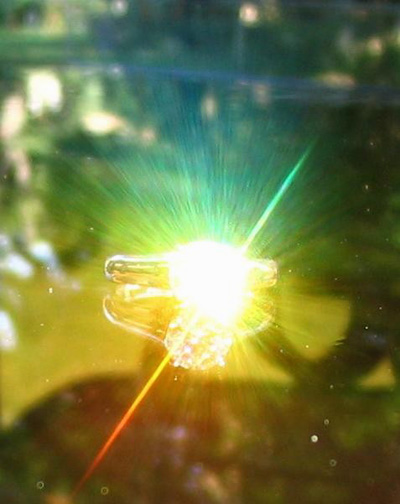 1.4ct diamond solitaire engagement ring – Posted by Ellen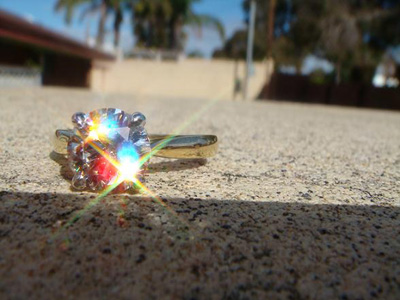 1.3ct K SI1 diamond ring – Posted by arjunajane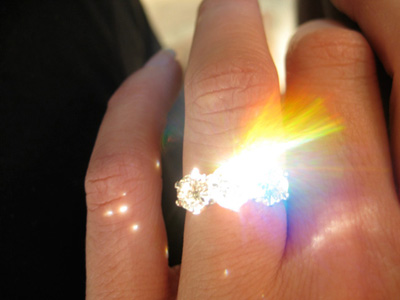 1.5ctw three stone ring – Posted by coatimundi

2.3ct Old European Cut diamond ring – Posted by FacetFire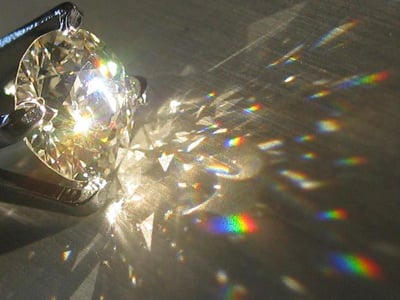 .80ct Old European Cut diamond – Posted by Allison D.
Share your Fire Pictures! The Fire Thread