By Erika W.


Gifts for New Moms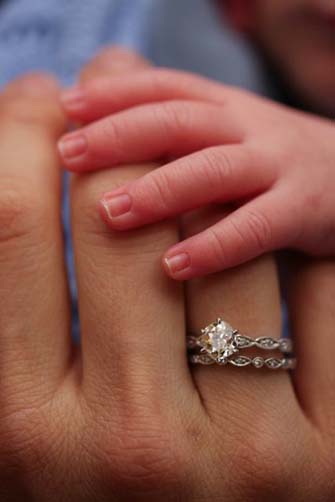 Old mine cut diamond ring
Posted by mela lu
"Push presents" are gifts given to new mothers at the birth of a child. Though jewelry push gifts are gaining momentum in the US, the practice of celebrating a child's birth with a mother's gift is not uncommon. New mothers may choose a symbolic jewelry piece to commemorate the birth by gender or birthstone, or they may simply want a new bauble as a memento. Gifts for new moms are given by new dads, grandparents, siblings, and of course, yourself–feel free to purchase your own push gift!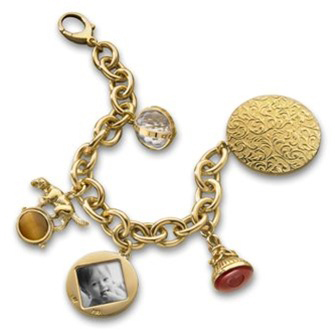 A charm bracelet is the perfect birth gift, because you can add charms to commemorate future births and important occasions. Monica Rich Kosann's "Charmed Life" bracelet comes with five charms all in 18k gold. She has several different charm bracelets in her collection including silver pieces and a variety of gem-set and engraved charms.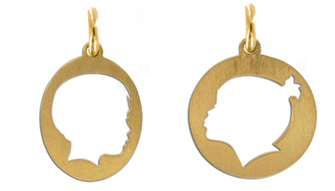 Send in a photograph your child and Vicente Agor creates a silhouette pendant in gold or silver. New moms can keep their children close to the heart with these sweet pendants.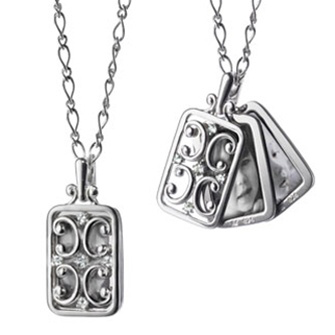 Monica Rich Kosann celebrates the Fine Art of Family by featuring pendants and charms which hold photos. The rectangular gate frame necklace holds two or three photos, which slide inside via a photo template.
Tacori E-ring's "Tessa" ring is a lovely pink sapphire eternity band by Beverley K. The ring, which features pink sapphires set in rose gold, was commissioned for the birth of her daughter.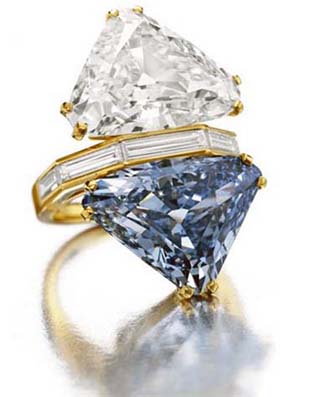 A notable push gift was the Bulgari Blue diamond ring, which recently sold at Christie's for $15.7 million. The ring, which features a 10.95 carat fancy vivid blue diamond, was made by Bulgari in 1970. It was purchased by a colllector who gave it to his wife to celebrate the birth of their first child, a boy.
Fafa's sapphire three stone ring was made to celebrate the September birth of her second daughter. Birthstone pieces make excellent baby gifts for new mothers.
Related Threads:
Show us your Gifts for New Moms – Show Me the Bling!