Rio Tinto has launched its first sustainable jewelry collection. Named "Nature's Beauty," the collection is made with gold from Rio Tinto's Kennecott Utah Copper Mine, the same mine that provided metal for the London 2012 Olympic medals. Rings, necklaces, earrings, and cuffs are set with champagne and white diamonds from Rio Tinto's Argyle Diamond Mine in Australia.
Rio Tinto is the only miner certified by The Responsible Jewellery Council (RJC), an international non-profit organization established to promote transparency and responsible business practices throughout the jewelry supply chain. The international mining group is also a founding member of the RJC and shares an active commitment to sustainable development.
"Today's consumer is looking for assurance that the jewellery they buy has been
produced to the highest ethical, social and environmental standards," said Jean-Marc Lieberherr, Rio Tinto Diamonds chief commercial officer.
The collection, which debuted last June at the JCK Luxury Show, is a pilot project to be trialed in the US.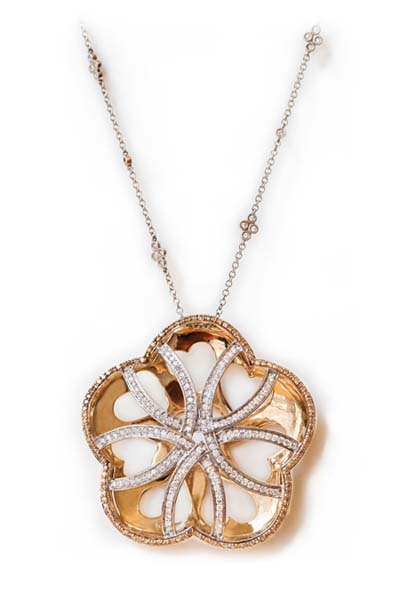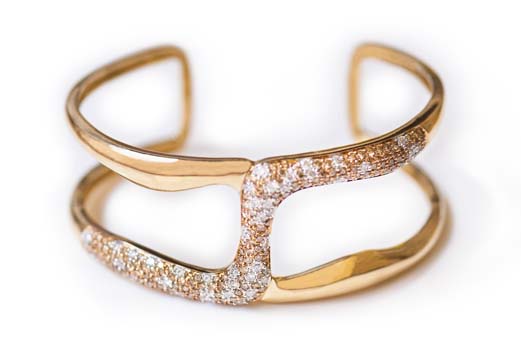 Images courtesy of Rio Tinto: "Nature's Beauty" necklace and cuff set with champagne and white diamonds from Rio Tinto's Argyle Diamond Mine in Australia
Related Topics:
Largest Australian Pink Diamond on Display in Melbourne
Holloway Diamonds Certified by Responsible Jewellery Council