Mon, 09 Jul 2012
Holloway Diamonds Certified by Responsible Jewellery Council
By
Erika Winters
We congratulate Garry Holloway, Pricescope Director and CEO of Holloway Diamonds, for his company's certification by the Responsible Jewellery Council. The RJC is an international not-for-profit organization established to promote transparency and responsible business practices throughout the jewelry supply chain.

"RJC Members are committed to promoting responsible ethical, human rights, social and environmental practices in a transparent and accountable manner throughout the industry from mine to retail. Their commitment aims to reinforce consumer and stakeholder confidence in jewellery products." - Responsible Jewellery Council
RJC Press Release, July 9, 2012, London: The Responsible Jewellery Council (RJC) announced today that Holloway Diamonds, the Australian-based jewellery retailer, has achieved certification by meeting the highest ethical, social and environmental standards established by the RJC's Member Certification system.

"RJC warmly congratulates Holloway Diamonds on its certification. The successful verification assessment was conducted by Iftikhar Baig from SGS, one of the independent third-party auditing firms accredited to the RJC's Member Certification system," says Michael Rae, RJC's Chief Executive Officer.

"As a leader in the jewellery industry, I hope my example will encourage many other Australian businesses, large and small, to undertake the RJC self-assessment and audit. I believe the process has led to a better, more trust based relationship between me, my senior management and all staff," says Garry Holloway, Chief Executive Officer, Holloway Diamonds.
Join the forum discussion: Congratulations Holloway Diamonds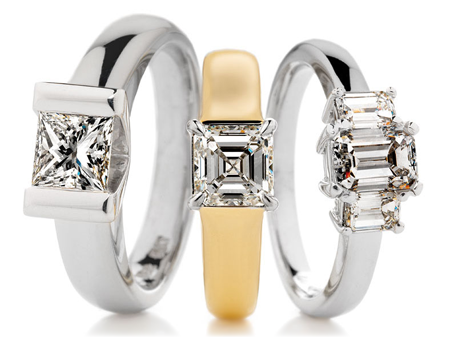 Diamond engagement rings from Holloway Diamonds
Related Topics:

The Kimberley Process and the Chinese

Redefining "Conflict Diamonds"

Kimberley Process - Fair Trade Diamond News Roundup