Australia's largest pink diamond, the Argyle Pink Jubilee, is now on permanent display at the Melbourne Museum. The 8.01-carat diamond, discovered last year at Rio Tinto's Argyle mine, originally weighed 12.76 carats. Due to the nature of the rough, the diamond could only be partially cut and polished. Rio Tinto chose to donate the stone to the museum, though it was originally intended for sale at Argyle's annual tender.
Rio Tinto describes the Argyle Pink Jubilee as a light pink, similar in color to the 23.6-carat Williamson Pink diamond, which was set in a brooch for Queen Elizabeth II.
The Argyle mine produces over 90% of the world's pink diamonds, and it takes one million carats of rough to yield a one-carat pink. "A diamond of this calibre is unprecedented – it has taken 26 years of Argyle production to unearth this stone and we may never see one like this again," said Argyle Pink Diamonds Manager, Josephine Johnson.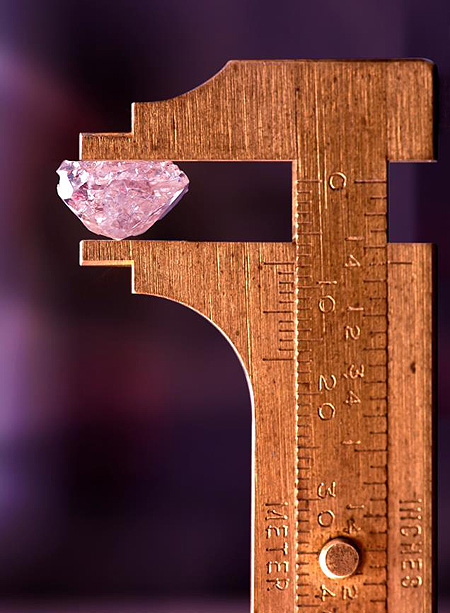 Melbourne Museum
The 8.01-carat Argyle Pink Jubilee diamond is now on display at Melbourne Museum's Science and Life Gallery.
Related Topics:
Largest Australian Pink Diamond Found
Tickled Pink, Leibish & Co. Wins at the 2011 Argyle Pink Diamond Tender