By Erika W.
The Williamson Diamond Brooch will be on exhibition as part of The Queen's Diamond Jubilee in 2012. The pin features a 23.6-carat pink diamond, which was found in Tanzania by Canadian geologist, John Williamson. The original 54-carat rough diamond was given to Princess Elizabeth in 1947 and was later cut into a round brilliant. Cartier designed the pin in the shape of an alpine rose with the pink gem as the centerpiece. The Diamond Jubilee, which will be held in June of 2012, marks the 60th anniversary of The Queen's accession to the throne. The exhibition will feature a stunning array of jewelry from the royal collection.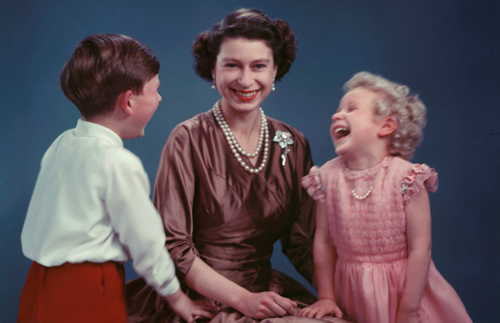 Photo: Handout, Buckingham Palace
1954 – Queen Elizabeth II (seated with Prince Charles and Princess Anne) wears the Williamson Diamond Brooch.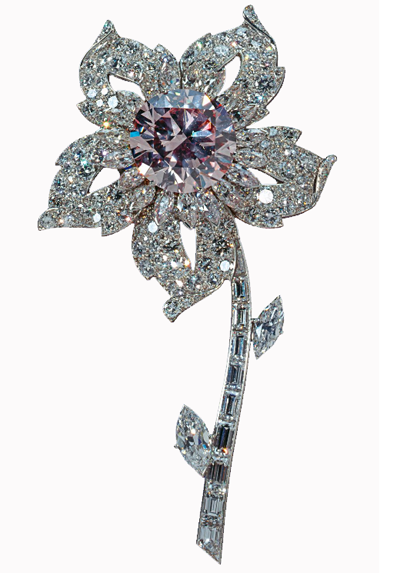 Photo: The Royal Collection © 2008,
Her Majesty Queen Elizabeth II
Crafted in the shape of an alpine rose, the Williamson Diamond Brooch features a remarkable 23.6 carat pink diamond.
Related Topics:
Sotheby's to Auction 10.99 ct. Fancy Intense Pink Diamond
Watch the 24.78 carat Graff Pink Set a World Record
Share and discuss: Royal Jewels