By Erika W.


Which tiara for Kate Middleton?
The Royal Wedding is just days away, and fans are whipped into a frenzy of Royal tiara conjecture. The Queen traditionally gives the gift of a tiara to Royal brides, but information about Kate Middleton's crowning jewel has been kept top secret. Will she skip the diadem and wear a crown of flowers? We are hoping for a stunning heirloom diamond tiara to complete her much anticipated wedding ensemble. Enjoy the favored tiaras in the photos below. Which would you choose? What other tiaras would you like to see Kate Middleton wear?
The Royal Wedding is April 29, 2011 at Westminster Abbey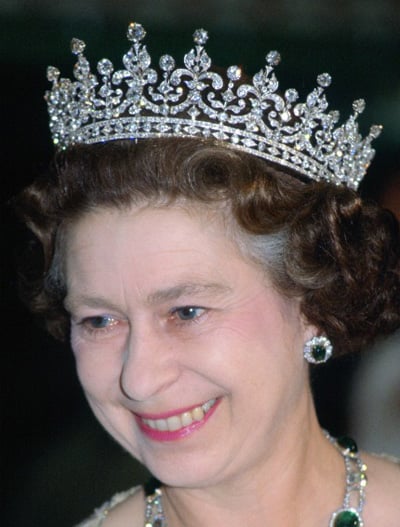 Purchased from Garrard and originally given to the future Queen Mary, The Girls of Great Britain and Ireland tiara was later given to the future Queen Elizabeth II in 1947.
Also known as The George III Tiara, the Russian Fringe was commissioned in 1830. Queen Elizabeth II wore this tiara on her wedding day in 1947. There has been much speculation (and betting!) that Kate Middleton will wear the stunning diadem on April 29.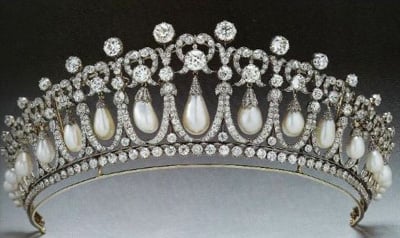 The Cambridge Lover's Knot Tiara is a top contender for the upcoming Royal nuptials. Queen Elizabeth II gave the tiara to Princess Diana as a wedding gift, so some believe it to be a fitting adornment for the new Royal bride. Several Royal blogs have indicated the contrary, however. Some enthusiasts see the tiara as overshadowing Kate Middleton as a reminder of Diana. What do you think?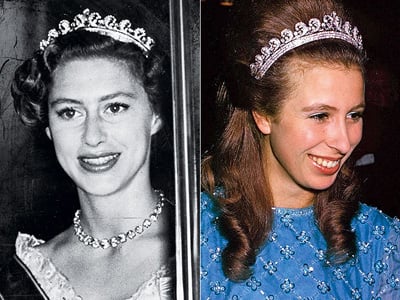 The Scroll Tiara is worn by Princess Margaret and Princess Anne in the photo above. A "starter tiara," The Scroll is feminine and delicate, a fitting ornament for a young Royal bride.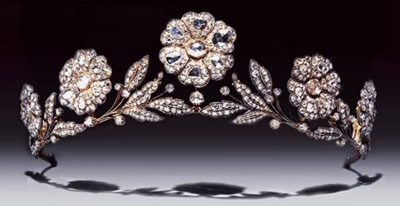 The Strathmore Rose Tiara may be the perfect combination of flowers and diamonds for Kate Middleton. The tiara is not only youthful and fresh, but elegant-much like the Royal bride.
Related Topics:
Royal Inspiration – 69.35 carat Sapphire Ring
Which tiara would you select for Kate Middleton?