By
Erika Winters
As we ring in 2015, we'd like to take a look back at a fabulous year at Pricescope. From our new jewelry search feature to another incredible Las Vegas get together, we've been working to offer more resources (and sparkling fun!) for our stellar jewelry community. We would like to thank everyone for continuing to visit–and we would especially like to thank our members who tirelessly help new folks learn about diamonds and jewelry on the forum. Our members–both consumers and trade–are the heartbeat of Pricescope, and we appreciate your ongoing efforts to educate our community. So here's a look back at 2014! We look forward to seeing you all in 2015!
New Jewelry Search Feature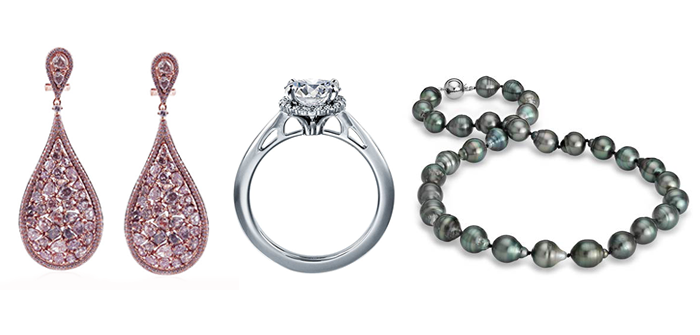 This year Pricescope launched its new Jewelry Search feature, so people can now explore an array of jewelry pieces–from engagement ring settings to earrings, pendants, and bracelets–here at Pricescope.
2014 Pricescope Get-Together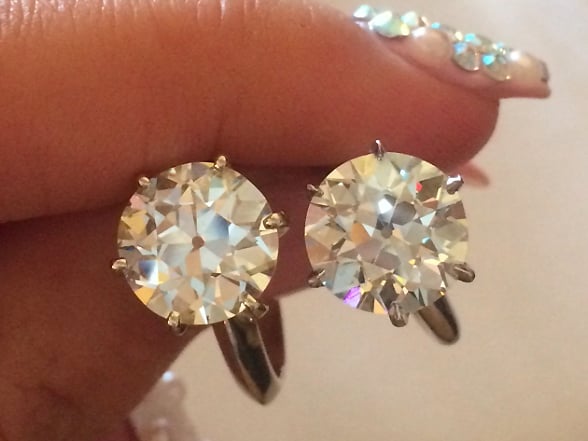 We were thrilled to host our 4th Annual Pricescope Get-Together in Las Vegas this year! For the last four years we've held an annual gathering for our members to mix, mingle, and show us their sparkling goodies! And each year we give away many gorgeous door prizes donated by our featured sponsors and contributing forum vendors. Huge thanks to our vendors and to our members who trekked to the desert to join us this year! (Image: old European cut diamond rings from ForteKitty and madelise. Image by madelise.)
4 Years of Jewel of the Week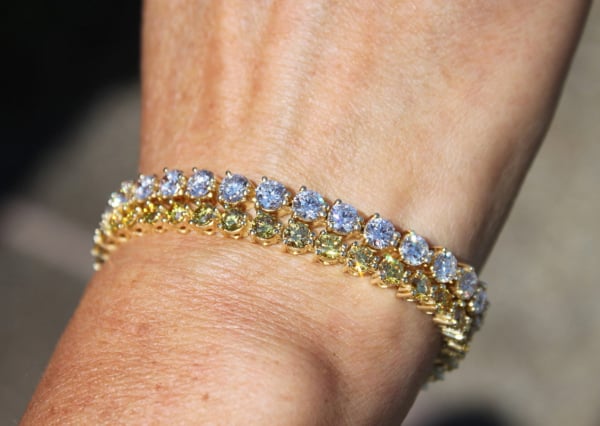 Following the 4th anniversary of the Pricescope Get Together, we are excited to celebrate 4 years of Jewel of the Week blog posts! We launched JOTW back in November 2010 to feature our members' stunning jewelry pieces that have been shared on forum. It's such a pleasure to see the diversity of our members' collections. And as always, we thank you for sharing your gorgeous jewelry with us! (Image: yellow and white diamond bracelets shared by cflutist.)
Pricescope's 2014 $5,000 Holiday Giveaway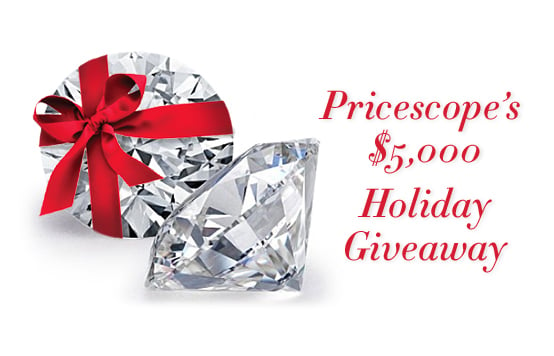 Just a couple of days ago, we completed our 2014 $5,000 Holiday Giveaway! This year we gave away 5 $1,000 gift certificates to our members to spend with any Pricescope Featured Sponsor. Thanks to all who participated, and congratulations to our 5 winners!
Pricescope's Forum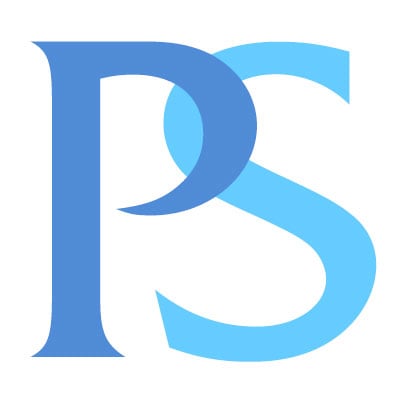 Cheers to Pricescope's forum community! 2014 marked another lively year on the forum. From discussions on the latest in jewelry trade news to our members' helping others learn about diamonds and jewelry, our forum is what makes Pricescope tick.
Thanks to everyone for joining us in 2014! We are ready for 2015!