Fabulous Jewelry Shared by Pricescope Members
For almost four years now, we've been featuring our members' jewelry in our Jewel of the Week blogs–which I publish every week. Last week things got a little crazy in Las Vegas during JCK, so I missed publishing JOTW for the very first time–to my dismay. So I hope I can make up for it by sharing the mega-bling from the 4th Annual Pricescope Get-Together that we held at MGM Grand Skylofts in Las Vegas.
I say this every year, but the fact remains, we see a ton of jewelry at the trade shows, which include Couture and JCK. But our members simply knock it out of the park with their personal collections that they wear to our annual gathering. As always, we thank you for sharing your gorgeous jewelry with us on the Show Me the Bling forum!
Below are pictures that our members took at the get-together, which was a wildly good time! If you have not attended our annual gtg, it's a wonderful way to meet other members and our trade friends, including some of our featured sponsors. This meeting of our diverse community members is a reflection of what Pricescope is all about. We are here to bring you all together, to facilitate this ongoing dialogue, and to further everyone's jewelry education. To our consumer members, this site would not exist without you, and we are forever grateful for what you share with us. To our sponsors, this site would not run without you, so we thank you for your ongoing support.
Without further ado, here are some of our members' pictures from the 4th Annual Pricescope Get-Together. You can see *many* more images by visiting the following two forum threads: Scenes from JCK 2014 and PS GTG 2014 Afterthoughts and Pictures!
And to scroll through all of the door prizes donated by our featured sponsors and contributing forum vendors, please visit the Pricescope Announcements section of this blog. And do stay tuned for more blog coverage of JCK and Couture! We have lots to share right here on the blog!
Thank you for coming to the 4th Annual Pricescope Get-Together everyone! We hope to see you all again next year!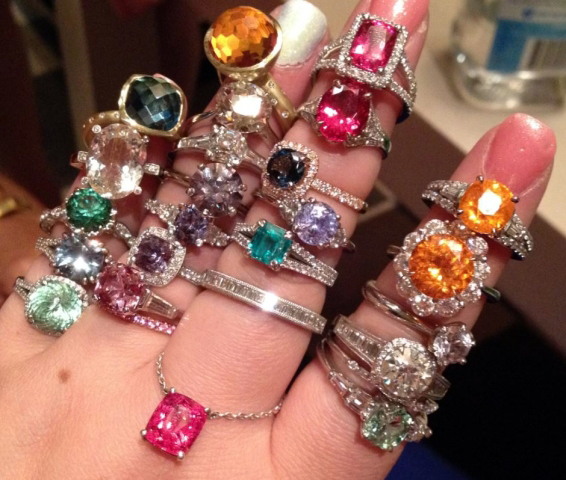 This is Frekechild's image of Pricescope member bling. And I also spy a couple of rings by designer and friend, Ms. Shamila Jiwa! Our resident colored stone lovers, have some lovely gems, eh? From spessartite garnets to vivid spinels, we are loving all of the color!!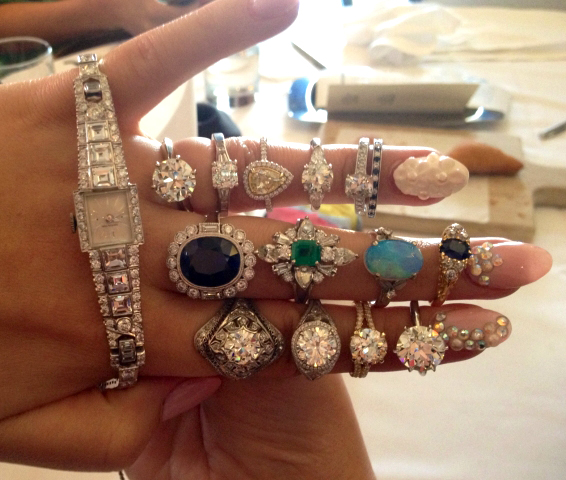 This is ForteKitty's image of Pricescope member bling–from a breakfast during JCK weekend. And check out those jeweled nails of member madelise! So many stunning vintage pieces in this group, including FK's amazing watch–TDF!!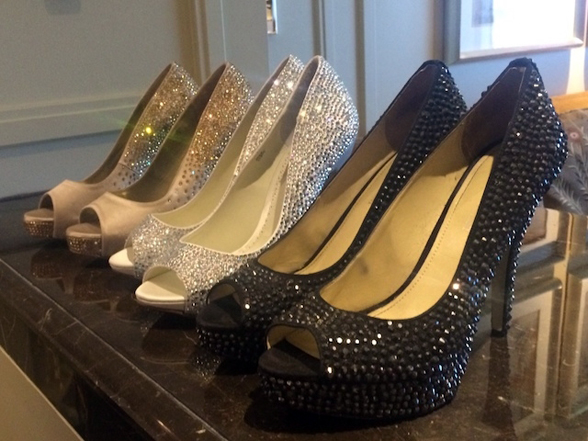 These women come prepared, I tell ya. Awesome, blingy shoes from madelise…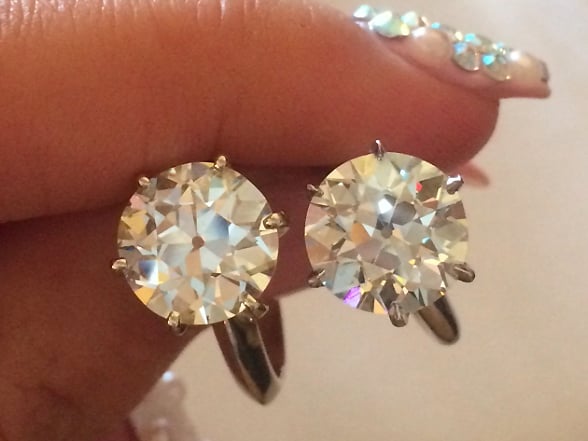 Oh just a couple of huge old European cut diamonds hanging out…from ForteKitty and madelise. Image by madelise…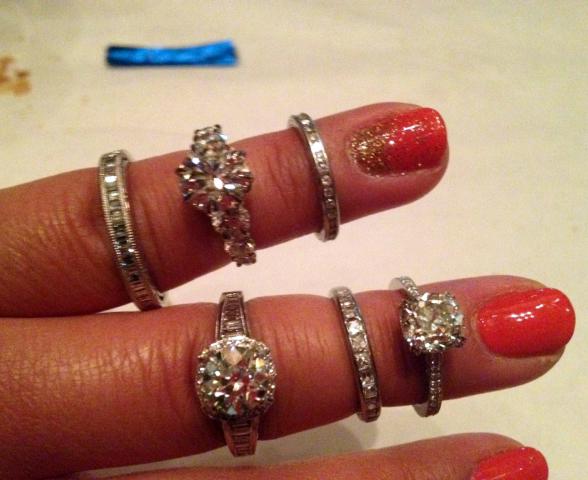 More diamond dazzle shared by YT…
And that's just the tip of the iceberg (pun totally intended). Please visit this forum thread PS GTG 2014 Afterthoughts and Pictures! to see all of the Pricescope member jewelry pics from JCK weekend! Cheers to you all, and thanks for sharing with us!!
And our door prize winners are starting to share pics of their wins! Visit:

4th Annual Pricescope GTG in Las Vegas!
to see more!