Couture bridal and fashion designer, Monique Lhuillier, has announced the launch of an exclusive fine jewelry collection for Blue Nile. The line includes engagement rings and wedding bands inspired by the designer's renowned romantic bridal gowns. Each design will feature Blue Nile diamonds set in platinum.
"There is no symbol of love more permanent or meaningful than an engagement ring," said Ms. Lhuillier. "To know that I continue to touch the lives of so many brides is a very special feeling."
Monique Lhuillier Fine Jewelry engagement rings and wedding bands will range from $2,000 to $5,000 and will be available this October. The designer will also unveil additional jewelry pieces, including necklaces and earrings, for Valentine's Day.
"When it comes to prestige, youth, and a compelling design vision that inspires today's brides, no other designer compares," said Blue Nile CEO and President Harvey Kanter. "We are proud to partner with Monique and bring this exclusive bridal collection to our customers and the world."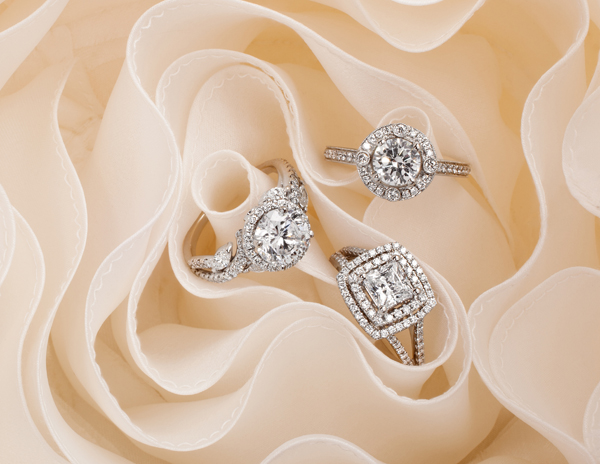 Image courtesy of Blue Nile and Monique Lhuillier.
What do you think of Ms. Lhuillier's new collaboration with Blue Nile?
Discuss on the Forum.
Related Topics:
Stephen Webster to Launch First Bridal Jewelry Collection

Vera Wang and Zales to Launch Bridal Jewelry Collection