By Erika W.
Stephen Webster is set to launch his first bridal collection, which will be created with Forevermark (TM) diamonds crafted by Dali Diamond. The collection will feature engagement rings and wedding bands with the designer's contemporary twist.
A three time winner of the "British Luxury Jeweller of the Year" award, Webster is known for his whimsical, macabre jewelry designs from his "Jewels Verne" line of shark inspired jewelry to his "Murder She Wrote" collection featuring poison apples and razor motifs. The bridal collection highlights Webster's edge from flashy pavé extravaganzas to more demure halo rings with subtle twist.
Wedding bands and engagement rings will be available in 18k white, yellow, and rose gold. The collection will be offered exclusively at the Stephen Webster flagship store in London.
Photos courtesy of Stephen Webster.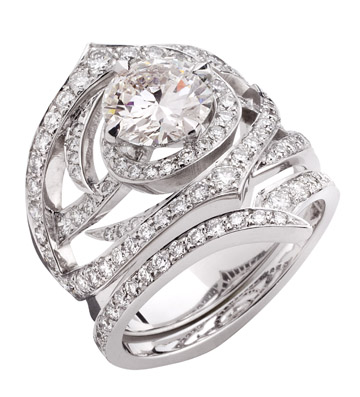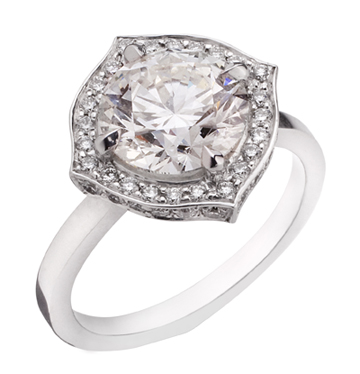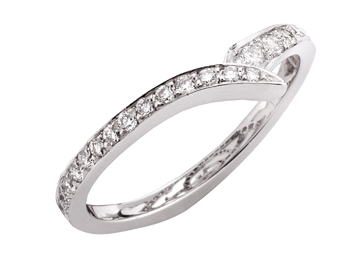 Related topics:
Can anyone help ID the designer of this ring?