Last week, when Mary-Kate Olsen first stepped out wearing a very bold, gold ring on her left hand, many of us were hoping for more details, as a few fleeting and blurry pictures are never enough! Well a jewelry sleuth on Instagram identified the ring with this picture, and the ring was traced to last month's Sotheby's Important Jewels auction. The ring is a mid-century Cartier design set with a 4-carat old European cut diamond surrounded by calibré-cut sapphires in 18k yellow gold.
Don't you wish we had that level of detail about many of our favorite celebrity engagement rings? Usually the headlines read something like: "Celebrity X Shows Off GINORMOUS Engagement Ring." And while that's true much of the time, many of these rings display gorgeous designs and nuance that go far beyond "HUGE" –Kim Kardashian's ring notwithstanding. But Kardashian's huge engagement ring is unique too, as it is reportedly set with a Type IIa diamond–which are the most chemically pure and represent less than 2% of diamonds mined worldwide.
As jewelry lovers, celebrity engagement rings tap into some of our wildest fantasies. If I had a celebrity budget, what would I choose? Would I opt for a classic Tiffany 6-prong ring like Mila Kunis? Or would I go for symbolism and vintage style, à la Mary-Kate Olsen's mid-century Cartier ring from Olivier Sarkozy, half-brother of France's former President.
Let us know which recent celebrity ring style you like the most in the poll below. And if you need further inspiration, grab a cup of tea and scroll through our forum thread Updated Celebrity Rings! to see 246 pages (and counting) of celebrity engagement rings.
Mary-Kate Olsen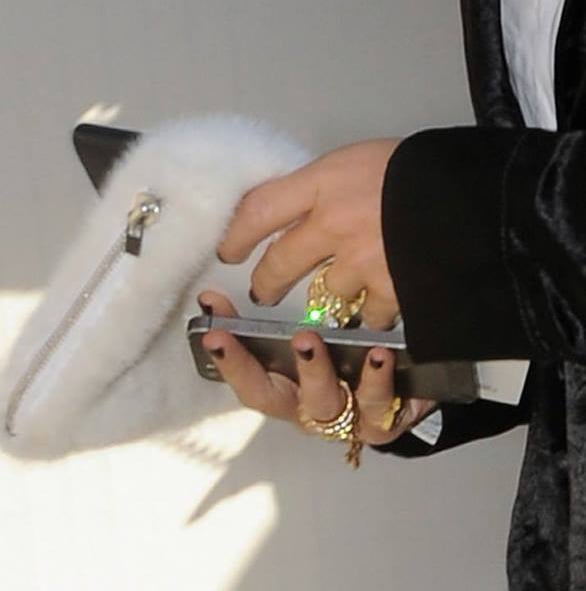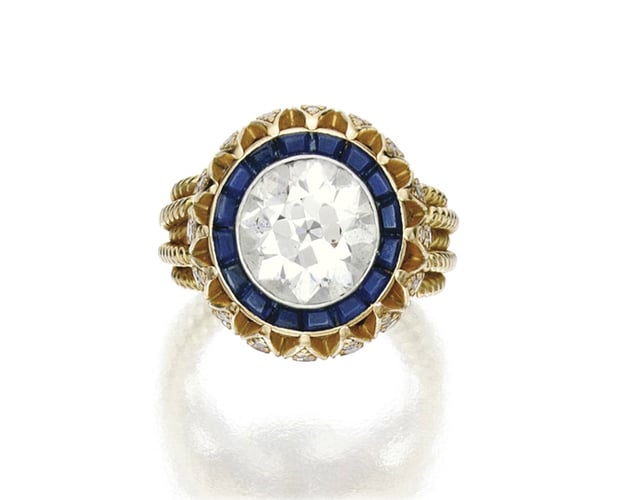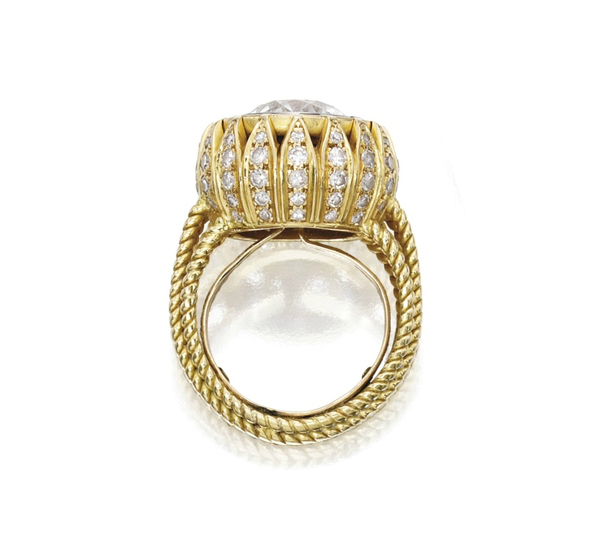 Top Image: Mary-Kate Olsen wearing her engagement ring at Paris Fashion Week • Bottom Images: via Sotheby's • 4-carat old European cut diamond in a Cartier 18k yellow gold setting with sapphires and diamonds.
Mila Kunis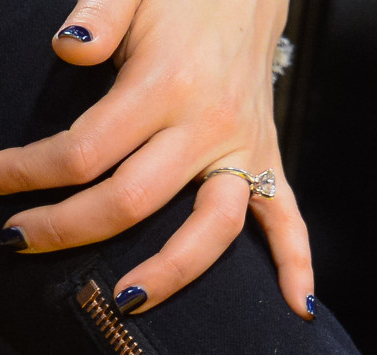 Mila Kunis' engagement ring from Ashton Kutcher looks like a classic Tiffany 6-prong setting. More pictures at Huffington Post.
Amber Heard
Amber Heard's engagement ring from Johnny Depp looks like a stunning vintage or vintage-inspired ring with beautiful details. More pictures at E! News.
Christina Aguilera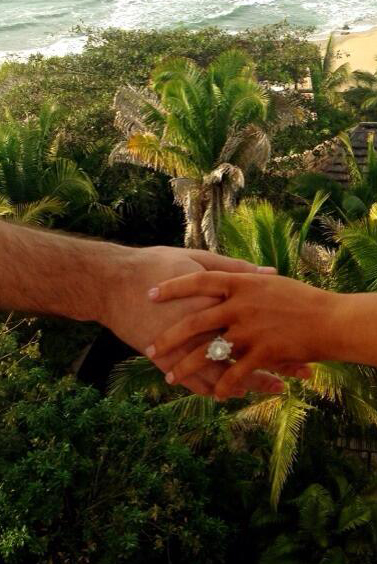 Christina Aguilera posted this picture of her engagement ring from Matt Rutler on Twitter on Valentine's Day. Suffice to say, we'd love to see more!
Allison Williams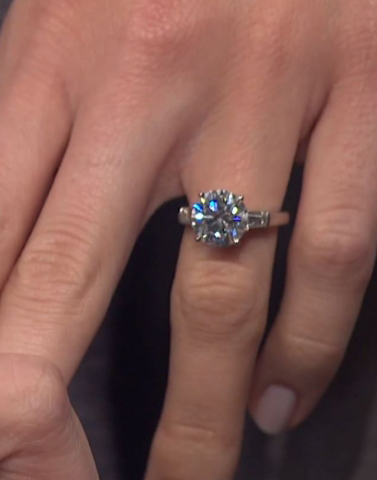 Girls actress Allison Williams' classic engagement ring is set with a round diamond and baguettes. See it in action in a video at celebuzz.com.
Which recent celebrity engagement ring style do you like the most? Cast your vote!
You might also like:
Beyoncé's Massive Diamond Rings at the 2014 Grammys
Ashlee Simpson's Engagement Ring Is Not Traditional and That's A-OK
Why Kim Kardashian's Engagement Ring from Kanye West is Unique