Lucara Diamond Corp. has announced the recovery of a rare 9.46-carat, Type II blue diamond from its Karowe Mine in Botswana. The diamond is the first of its kind to be identified at the mine and will be sold on tender at the fourth sale of Karowe diamonds this year.
"The recovery of such a rare stone is of great importance to the Karowe asset. We had previously identified a population of Type II diamonds at Karowe, and the recovery of this rare blue diamond confirms the quality distribution of the diamonds being mined at Karowe," said William Lamb, president and CEO of Lucara.
Over 57,000 Karowe diamonds, including the rare 9.46-carat blue diamond will be offered at Lucara's upcoming tender on November 26, 2012.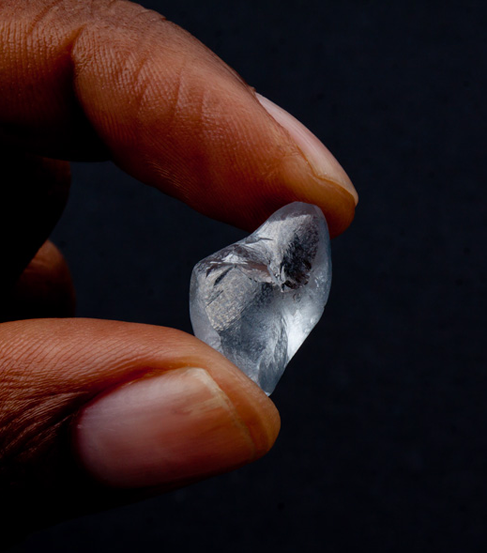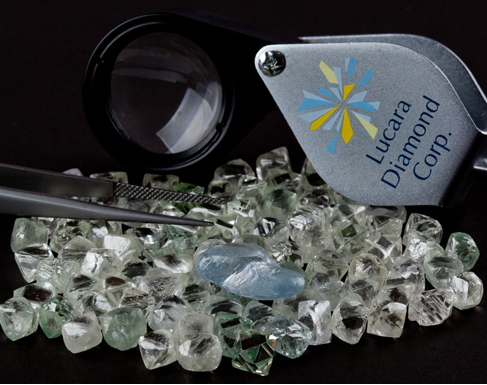 Images: Lucara Diamond Corp. • 9.46-carat, Type II blue diamond and rough diamonds from the Karowe Mine in Botswana
Related Topics:

131.5-Carat Rough Diamond Found in Angola