Lonrho Mining Limited has recovered a 131.5-carat gem quality rough diamond from the Lulo Diamond Concession in Angola. The West Perth, Australia-based company also recovered a 38.3-carat diamond from the same bulk sample. The 131.5-carat and 38.3-carat rough diamonds are the largest and third largest stones to be recovered from the Lulo project.
"The recovery of such a spectacular 131.5-carat diamond in particular highlights both the prospectivity of the diamondiferous gravels in the Cacuilo River valley and, more significantly, the kimberlite pipe that has shed
this stone," said Lonrho managing director Miles Kennedy. "Given the incredible size of this diamond, there is little doubt the kimberlite source is very close by."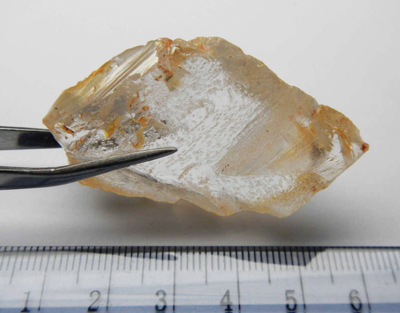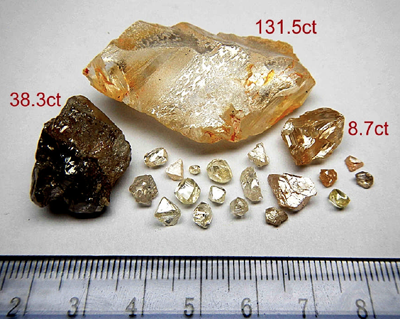 The rough diamonds (above) were recovered from the same bulk sample at the Lulo Concession in Angola by Perth-based mining company, Lonrho. The pictures above were taken before acid washing to remove surface impurities.
Related Topics:
Largest Australian Pink Diamond Found

2.44ct Rough Diamond Found at Arkansas Park