By
Erika Winters
Fabulous Jewelry Shared by Pricescope Members
When Pricescope members get busy with jewelry projects, they really go to town! This week's featured jewels–an array of rings posted by Chrono–present stunning color and fabulous diamonds! Thanks everyone for sharing your gorgeous jewelry in the Show Me the Bling forum!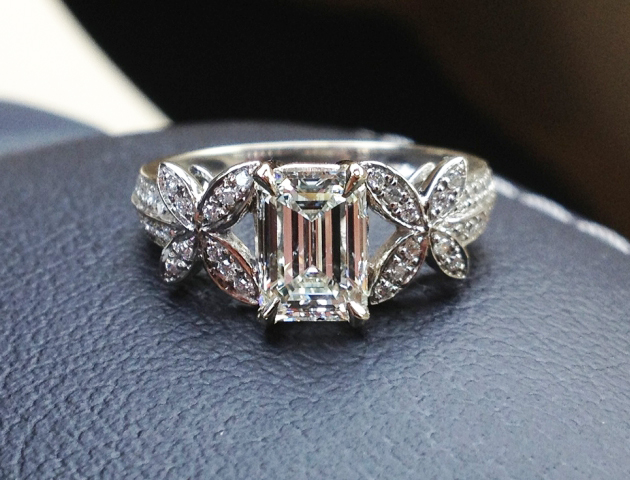 Let's see…a gorgeous emerald-cut diamond ring, a stunning August Vintage Cushion diamond and (VIVID) red spinel 3-stone ring, and a green-garnet halo diamond ring = just the beginning, because there are a couple more–believe or not! Longtime member Chrono has pulled out all the stops with her latest posts featuring an array of fantastic rings. Be sure to visit Chrono's threads for more images and details: 3 stone AVC and EC Reset and Green garnet, Red & Pink spinels, Pink tourmaline and more…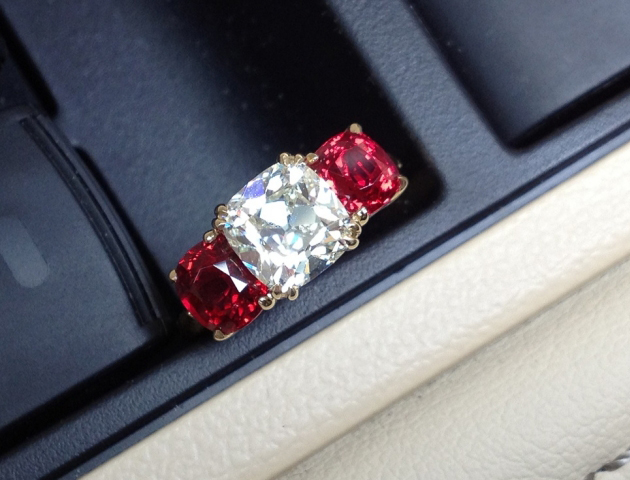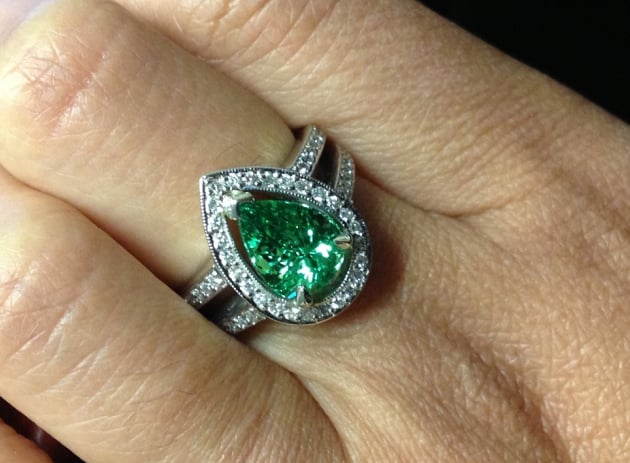 Thanks for sharing, Chrono!
Related Blog and Pricescope ForumTopics:

Coming to ME soon! 3 stone AVC and EC

Jewel(s) of the Week – Gem Candy: Spinel, Spessartite, and Chrysoberyl Rings


Elle Macpherson's Engagement Ring Inspires an Ode to Elegant Emerald Cut Diamonds