By
Erika Winters
Fabulous Jewelry Shared by Pricescope Members
We are stunned speechless by this week's featured jewel, an exquisite pink diamond orchid ring posted by pinkjewel. Put simply–the ring is a masterpiece, a work of art. Thanks everyone for sharing your gorgeous jewelry in the Show Me the Bling forum!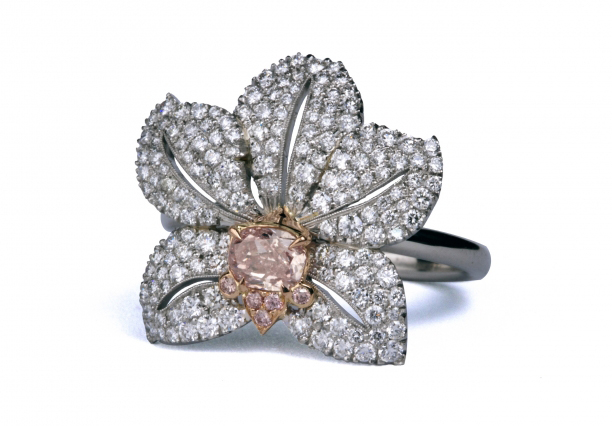 Many of our members love to see a piece evolve from start to finish, so we are fortunate that pinkjewel posted professional pictures of her new ring's creation and of the finished piece by Robinson Designer Goldsmith, a company known for its exquisite one-of-a-kind jewels.
The orchid-shaped ring is set with a natural fancy purplish-pink diamond in rose gold with pavé-diamond petals in platinum. Meticulous in craftsmanship, the details–from the organic curves to the delicate metalwork and fine finish–speak to Robinson's artistry. And suffice to say, we gasped when we first saw this ring, and we cannot wait for more pictures! Be sure to visit pinkjewel's thread for details and images of the ring-making process:
Pink diamonds + RDG(Mike Robinson) = Artisan Masterpiece!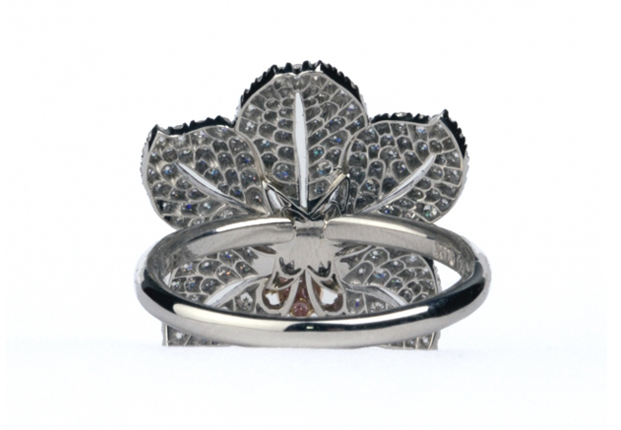 Thanks for sharing, pinkjewel!
Related Blog and Pricescope Forum Topics:

Show us your fancy colored diamonds

Fancy Colored Diamonds to Dazzle at Sotheby's Hong Kong Spring 2013 Auction


Jewel of the Week – The Creation of a Pink Diamond Double Halo Ring