By
Erika Winters
Fabulous Jewelry Shared by Pricescope Members
This week's featured jewel–a spectacular pair of antique diamond earrings posted by bbziggy–shows us the stunning completion of a fantastic jewelry project. Thanks everyone for sharing your gorgeous jewelry in the Show Me the Bling forum!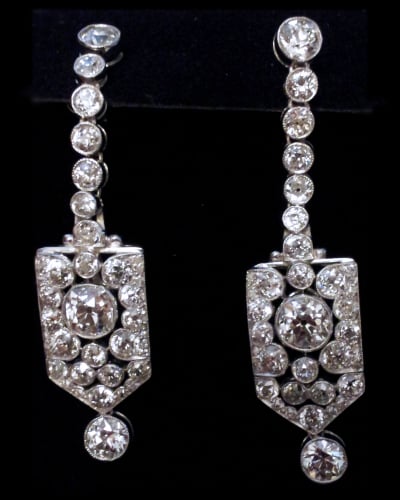 Bbziggy's stunning earrings were made from two ends of an antique diamond brooch. She posted that they were originally made into a shorter pair of earrings, but they were hidden by her hair. So she had them revamped into these incredible longer earrings complete with additional antique-cut diamonds. The earrings are approximately 2.5 inches long and absolutely spectacular! Be sure to visit bbziggy's thread to read about the transformation:
Antique diamond earring modification project completed!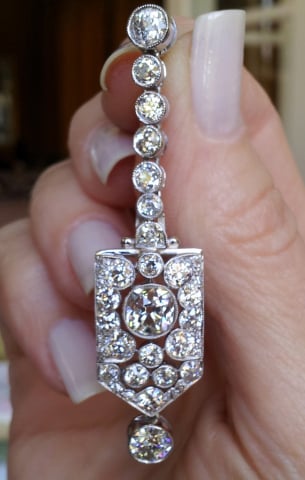 Thanks for sharing, bbziggy!
Related Blog and Pricescope Forum Topics:

Show us your Antique/Vintage and Reproduction Rings!

Antique Jewelry Exhibition at the Henry B. Plant Museum in Tampa